What are the health benefits of vegetables? What vegetables should you eat?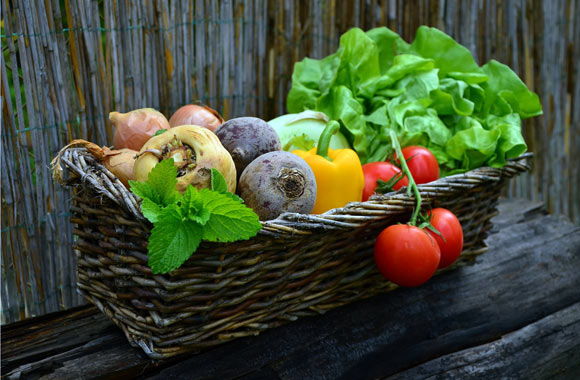 The health benefits of vegetables
Vegetables are the basic food of our diet and are necessary to be used and included in our daily diet. They are the richest treasure of all nutrients, minerals, vitamins, and fibers. They possess countless benefits… Read all about the health benefits of vegetables below.
Great Source of Antioxidants
Various vegetables provide antioxidant activity in our bodies. This activity is necessary to combat and eliminate toxins and free radicals. These if not removed result in massive damage to the body cells and tissues even leading to cancerous changes.
Source of Vitamin and Minerals
Vegetables contain a great number of minerals as well as vitamins in them. The green color vegetables are particularly enriched with beta-carotene, calcium, potassium, magnesium, and iron. Other vegetables also possess different minerals and vitamins such as A, B, C, D, E, and K.
Good For Weight Loss
Vegetables are low in fat and therefore considered good for those who want to lose weight. They are even helpful in maintaining weight too. These low-calorie vegetables include bottle gourd, bitter melon, endive, cabbage, summer squash, bok choy, eggplant, spinach or swiss, etc. The body digests vegetables earlier and this may lead to an increase in basal metabolic rate. An increase in basal metabolic rate leads to weight loss easily. These green vegetables are also good for our circulatory system.
Good For Digestive System
Vegetables have both soluble and insoluble dietary fibers. These dietary fibers are very valuable for our digestive system. Even various vegetables possess non-starch polysaccharides such as gums, cellulose, pectin or mucilage, etc. All these prove to be good remedies in case persons suffer from constipation or have piles problems. These dietary fibers provide bulk and enable easy evacuation of fecal matter from the body.
Boost Immunity Of Body
Vegetables provide all kinds of energetic nutrients and therefore keep our bodies strong. Similarly, the immune system is also boosted by a good intake of food. Enhanced immunity results in strong protection of our body from harmful microorganisms.
Prevent Diseases
Since vegetables are low in fats as well as possess antioxidant activities, their daily use keeps people fresh and free of diseases. Low fats and vegetables prevent cholesterol accumulation and subsequent atherosclerosis and heart diseases. They possess carotenoids that are quite helpful in preventing cancer since carotenoids help in repairing damaged DNA. Many vegetables are good for our eyes because they possess essential nutrients, especially vitamin A, therefore they sharpen our vision. Tomatoes, for instance, comprise lycopene that protects our eyes from vision problems.
Vegetable Serving
It is found that eating fresh vegetables is far better and more beneficial than taking supplements to meet the need for nutrients that vegetables possess. So you can use at least 2 to 5 fresh vegetable servings daily. Green-colored vegetables are rich in important minerals as well as antioxidants while orange or yellow vegetables are a good source of carotenes and vitamins and xanthins.
So add vegetables to your diet. The use of fresh vegetables is more important than using rotted ones. Vegetables are easily available and affordable so there is no reason to avoid them in your diet. Always use them after washing properly and don't overcook them if you want to get all the essential nutrients they possess.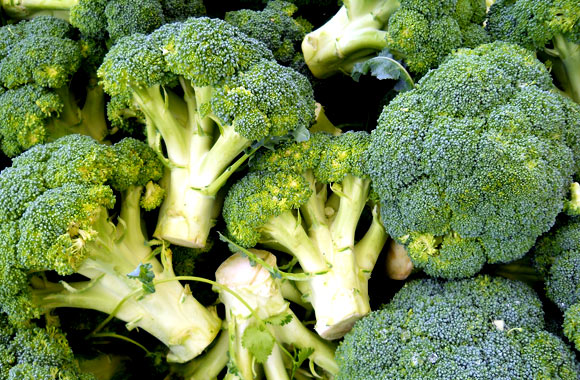 Broccoli Benefits
I love broccoli, especially with cheese melted over top, but I also it raw with a dip. Below, I have a recipe that is delicious to eat and the name of it is Cheesy Broccoli Casserole.
First, I want to tell you about the calcium found in broccoli. The calcium that is found in one serving of broccoli doesn't even equal the amount of calcium that is found in one glass of white milk. Broccoli is good for calcium for people that can't drink white milk to get the daily calcium they need. Calcium helps to build strong bones and teeth. It also plays a role in controlling high blood pressure and is known to prevent colon cancer.
Beta-carotene and Vitamin C are important antioxidants that have been linked to preventing such diseases as heart disease, cataracts, and several types of cancer.
Broccoli is a rich source of fiber. Half of the fiber found in broccoli is insoluble fiber and the other half is soluble fiber. When you steam your broccoli, the fiber that is in it has a better chance to bind with the bile acids in your digestive tract and when this happens, it is easier for the bile acid to be excreted. The result is a lowering of your cholesterol levels.
Broccoli has a positive impact on our body's detoxification system. It contains these three glucosinolate phytonutrients found in a special combination in broccoli and this trio can support all the steps in the body's detoxification system including activation, neutralization, and elimination of unwanted contaminants. The trio that packed a hard punch for the body's detoxification system is glucoraphanin, gluconasturtiin, and glucobrassicin. Isothiocyanates are another detox-regulating molecule made from broccoli glucosinolates, and they help to control the detoxification process at a generic level.
Here is what is in a single serving of broccoli, which is one cup chopped and the calorie count for one cup is twenty-seven. The important ingredients for the body are one gram of fat, zero grams of saturated fat, 0 mg of cholesterol, six grams of carbohydrate, two grams of protein, two grams of dietary fiber, one mg of iron, twenty-two mg sodium, 1207 IC Vitamin A, forty-nine mg Vitamin C, one mg of riboflavin, one mg Vitamin B6, eighty-four micrograms folic acid, thirty-one mg calcium, sixteen mg magnesium, one mg manganese, and 1,567 micrograms of carotenoids.
Now, for something yummy in the tummy and that is Cheesy Broccoli Casserole. First off, lightly grease your slow cooker. Combine two packages of chopped broccoli, one can of condensed cream of potato soup, one cup of Cheddar cheese, one-fourth cup of minced onion, and one teaspoon of hot pepper sauce, and mix well.
Cover and cook for five to six hours on low or on high for two to three hours. Sprinkle one cup of crushed potato chips and saltine crackers with the remaining one-fourth of Cheddar Cheese over the broccoli mixture. Let cook uncovered on low for another thirty to sixty minutes, when the cheese is melted.
For a crispy topping, transfer the casserole to a baking dish and sprinkle the remaining cheese and crackers mixture on it. Bake it for ten to fifteen minutes in a preheated oven of 400 degrees.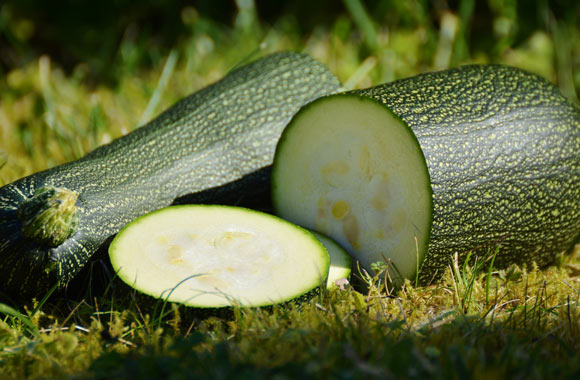 Zucchini Benefits
Zucchini is considered a summer squash and it has another name that it goes by which is courgette. It will grow to about a meter long but is usually harvested at half of that length or less. It is the hybrid of cucumbers and zucchini that can either be colored dark green or light green. The golden zucchini can either be a yellow or orange color.
Zucchini can either be cooked or used as a side dish or an accompaniment to the main dish. The zucchini is low in calories about fifteen food calories for each one hundred grams of zucchini. Zucchini contains a good source of folate, potassium, and Vitamin A. One-half cup of zucchini contains about nineteen percent of manganese.
The dietary fiber that is in zucchini controls the body's cholesterol by attaching itself to the bile acid that the liver makes from cholesterol for digesting fats. The fats combine with the bile acid, thus crowding its ability to immediately digest fats, and the body is charged with making more bile acid. Then the liver draws on more cholesterol to make more bile acid which will lower the cholesterol that is in the body. The high levels of Vitamin A and Vitamin C prevent cholesterol from oxidizing in the body's blood vessels, thus hampering the onset of atherosclerosis.
Dietary fiber helps the body do healthy and regular bowel movements. The high amounts of fiber in zucchini also help prevent carcinogenic toxins from settling in the colon. Vitamins A and Vitamins C, as well as folate, will act as a powerful antioxidant in zucchini that will fight against oxidative stress that can lead to different types of cancer. Those vitamins also serve the body as anti-inflammatory agents. Along with the copper found in zucchini, these vitamins deter the development of hyper-inflammatory disorders such as asthma, osteoarthritis, and rheumatoid arthritis.
A one-cup serving of zucchini contains over ten percent of the daily required amount of magnesium, a mineral that reduces the risk of heart attacks and stroke. Zucchini also provides folate, vitamins needed to break down the dangerous amino acid called homocysteine. When the levels of homocysteine shoot up, the body is at risk of having either a heart attack or a stroke.
Along with the mineral magnesium, the potassium found in zucchini helps lower the body's blood pressure. If left unchecked, it can cause hypertension or high blood pressure can lead to arteriosclerosis (blood vessel damage), heart attacks, stroke, and any other major medical conditions. Both the magnesium and potassium found in zucchini can alleviate the stress on the body's circulatory system.
One cup of zucchini contains nineteen percent of the daily required amount of manganese, which helps the body metabolize protein and carbohydrates in the production of sex hormones and catalyzes the fatty acids and cholesterol.
Manganese is important to the production of proline and amino acids that allows collagen to form which allows for healthy skin and wound healing.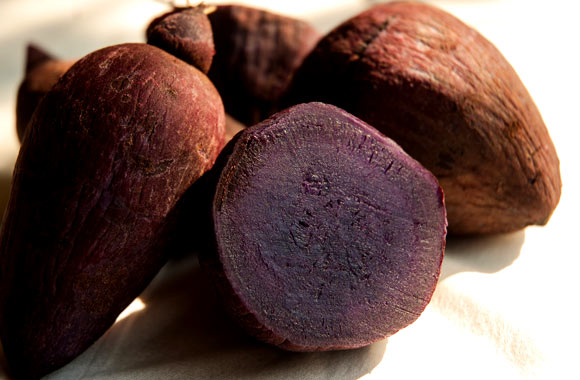 Yams Benefits
Yam is the common name for Dioscorea and they are perennial herbaceous vines that are cultivated for the consumption of their starchy tubers in Africa, Asia, Latin America, and Oceania. Yams can be made in a lot of different ways and they are roasted, boiled, steamed, barbecued, fried, grilled, baked, smoked, and when it is grated, yams then will be made into a dessert recipe. It is the staple food of the Igbo people that live in Nigeria.
Yams are an agricultural and culturally important commodity in West Africa where over ninety-five percent of the world's yam plant is cultivated. Yams are important food and they survive in most of these countries. Some of these tubers can be put into storage without refrigeration for up to six months which makes them a valuable food staple for the yearly period of food scarcity which is at the beginning of the wet season.
Yam tubers can grow up to four point nine feet in height and weigh up to one hundred and fifty-four pounds. This vegetable has skin that is difficult to peel and will soften when after heating the yam up. The skin of the yams darkens from dark brown to light pink. The rest of the vegetable is made up of what is called the meat of the yam and this compound ranges in color from white or yellow to purple to pink in mature years.
A yam is a good source of energy and with every one hundred grams that are eaten the person receives one hundred and eighteen calories. It is mostly composed of complex carbohydrates and soluble dietary fiber. Dietary fiber fights against constipation reduce LDL or bad cholesterol by binding it to the intestines and prevents colon cancers by preventing toxic compounds in the food from adhering to colon mucosa.
This tuber plant is an excellent source of the B complex vitamins and provides the daily required amount of the following B Vitamins: pyridoxine, riboflavin, niacin, thiamin, folic acid, and pantothenic acid. These B vitamins mediate various metabolic functions in the body.
The fresh roots contain a good amount of antioxidants vitamin which is Vitamin C. Provides twenty-nine percent of the daily required intake of one hundred grams. Vitamin C has an important role in these functions of the body and they are the immune system, anti-aging, wound healing, and bone growth.
This tuber is one of the richest sources of minerals and these minerals are copper, calcium, potassium, iron, manganese, and phosphorous. One hundred grams provides eight hundred and sixteen mg of potassium. Potassium is an important part of the cell and body fluids which help control the body's heart rate and blood pressure by countering the effects of sodium.
Yams are a superfood especially since they possess phytoestrogen activity. They contain large amounts of Vitamin B6, which is required by the liver, and also contain folic acid and other B vitamins which help to detoxify excess estrogen out of the body.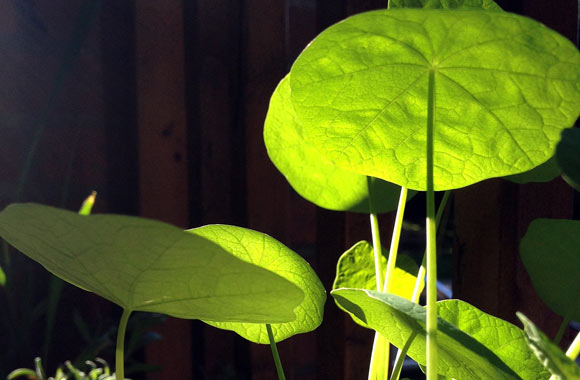 Watercress Benefits
Watercress is native to Europe and Central Asia. It is known as the oldest leaf plant that is still consumed by human beings. Cultivated watercress is done on both a large scale and a small, garden scale. Being semi-aquatic watercress thrives in hydroponic cultivation, thrives best in water that is slightly alkaline, and is grown around chalk waters. In many local markets, the demand for the hydroponically grown watercress has exceeded the supply for it because the leaves of the watercress are unsuitable to eat in their dried forms.
Watercress leaves can only be stored fresh for a short period. Watercress can be sold in supermarkets as long as they are in sealed storage bags that contain a little moisture and are slightly pressurized to prevent the content from getting crushed and damaged.
The edible of the watercress will be harvested days after germination, but if the watercress is allowed to grow, the plant will reach heights of fifty to one hundred twenty centimeters. This plant will produce white to green flowers and when this happens the leaves start to turn bitter.
In the United States around the year 1940, New Market, Alabama was known as the Watercress capital of the world.
Watercress is a rich source of these minerals and vitamins. They are iron, calcium, folate acid, Vitamin A, and Vitamin C. Because watercress is a rich source of Vitamin C, watercress was suggested by English military surgeon Doctor James Woodall to help in preventing scurvy. Many benefits are claimed from eating watercress such as it acts as a stimulant, a source of phytochemicals and antioxidants. It also acts as a diuretic, an expectorant, and a digestive aid. It also appears to have antiangiogenic cancer-suppressing properties as it is known to fight against lung cancers. Plus due to its high iodine content, watercress is known to strengthen the thyroid gland and is beneficial for people who suffer from hypothyroidism. It is said that watercress can also stop bleeding when mixed with vinegar.
Watercress is full of lutein which helps to prevent arterial damage and heart disease. It prevents the two by getting rid of the plaques on the arterial walls of the heart.
Cultivated mostly in stream-fed waters, watercress is considered a superfood by many researchers because of its high levels of antioxidants in each serving. A bowl of watercress salad which is about eighty grams contains about forty-two percent of the daily required amount of Vitamin A and fifty mg of Vitamin C. Watercress also contains beta-carotene, B vitamins, Vitamins E, folate, and calcium. Dieters will be pleased that watercress is low in calories, containing only eighteen calorie servings, which is less than broccoli.
Watercress also contains micronutrients that work hand in hand with antioxidants to combat cancer-friendly free radicals in the body. Several scientific studies have linked watercress intake to lower rates of certain types of cancers in smokers and non-smokers as well.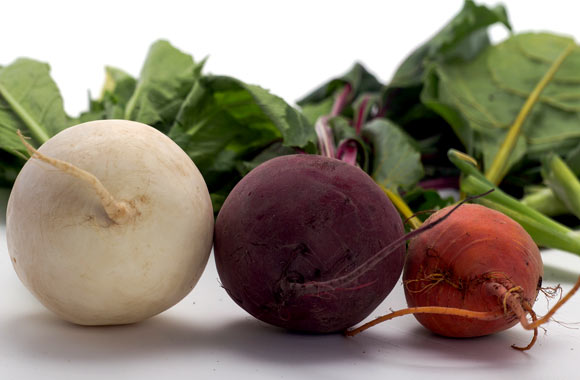 Turnip Benefits
Turnips can be roasted, boiled, steamed, or stir-fried. When shopping for turnips buy the one that feels heavier than it looks. Hold the turnip in your hand and weigh it by feel, select the turnip that feels the heaviest. Small tender varieties are grown for human consumption while there is a larger variety that is grown for feed for the animals. In the north of England and Scotland, turnips are called by another name which is neeps.
The most common type of turnips is mostly white-skinned except for the one to six centimeters that are above the ground and are the colors of purple, red, or greenish depending where the sunlight hits the plant. The above-ground part develops mostly from stem tissues and is fused with the roots. The interior flesh is mostly white and the root is five to twenty centimeters in diameter.
The taproot which is the normal root below the storage root is thin and about ten centimeters in length. The leaves of the plant grow directly off the shoulder of the plant that is above the ground. The leaves of the turnip are sometimes eaten and called "turnip greens". They resembled mustard greens with the flavor from the leaves. Turnip greens are a common side dish in the southeastern United States
Turnip greens are a common side in the southeastern United States and the smaller leaves are the leaves that are usually preferred use. Because the larger leaves give off a bitter taste which is easy to take care of by pouring off the boiling water and putting freshwater over the top of the leaves.
Turnips are a very low calories vegetable and contain only twenty-eight calories for every one hundred grams of a turnip. The roots of the turnips are a rich source of Vitamin C which is a powerful water-soluble vitamin antioxidant that is required by the body to synthesize collagen. It helps the body fight against free radicals, helps to prevent cancers, and inflammation, and boosts the immune system.
Turnip greens are a storehouse of nutrients and are double the root's value of nutrients. The roots are a rich source of antioxidants and nutrients like Vitamin K, Vitamin A, Vitamin C, carotenes, xanthins, and lutein.
The top greens are a rich source of B Complex Vitamins such as riboflavin, folates, pyridoxine, pantothenic acid, and thiamin. Fresh greens are a rich source of these minerals and they are calcium, copper, iron, and manganese.
One cup of cooked turnips contains one point one gram of proteins. White turnips contain eighteen trace amounts of amino acids and whereas they do not provide all of the essential amino acids, this vegetable is considered not at all protein.
Turnips are a low source of sodium and contain only one percent of the needed daily required amount of sodium.
One cup of cooked turnips contains fourteen percent of the daily required amount of potassium. Potassium is important for bone health and heart health.
Turnips are a rich source of Vitamin C and one cup of cooked turnips supplies twenty percent of the daily required amount of Vitamin C. Vitamin C supports the immune system and works as an antioxidant.
Turnip also supplies eight percent of Vitamin B6, but turnips provide only five percent of the following vitamins which are Vitamins A, Vitamins D, and Vitamins E.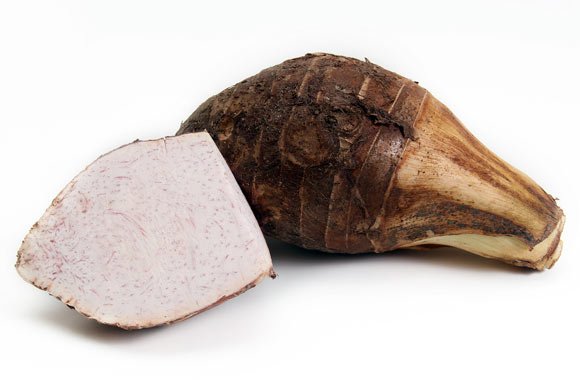 Taro Benefits
Taro is the common name for corms and tubers in several plants in the Araceae family and is native to Southeast Asia. It is a perennial tropical plant grown as a root vegetable for its edible starchy corms and as a leaf vegetable. It is considered to be a staple food in these cultures: African, Oceanic, and Asian. Taro is considered to be one of the earliest cultivated plants in the world. Taro is known by many names and is often referred to as elephant ears when grown as an ornamental plant.
Taro has leaves that are one to two meters long with a long erect petiole, and an arrow-shaped blade. Plants like this are sometimes called elephant ears because of the way they look. This plant never grows flowers or set seeds. The absence of flowering is one piece of evidence that formerly was used to show the ancient origin of Taro because plants that have lost their ability to reproduce in the wild are usually judged to have been cultivated for a long, long time.
Taro corms are roasted, baked, or boiled to be made into cakes. Heating is necessary to take away an acrid, irritating property of the raw corms. The substance that is blamed for this irritation is the needle-like crystals of calcium oxalate which occur throughout the plant and become lodged in the mucous membrane of the mouth and throat.
Taro is a high source of dietary fiber which reduces your risk of heart disease, helps you to manage your weight at a decent range, and improve bowel movements. A one-cup serving of cooked Taro gives a person six point seven percent of the daily required amount of fiber which is twenty-five percent of the daily needs of fiber.
Taro which has been cooked is also an excellent source of Vitamin E with 3.87 mg in a one-cup serving. Vitamin E is a fat-soluble vitamin best known for its antioxidant activity and protecting cells from oxidation by free radicals. Foods that are rich in antioxidants such as Vitamin E may offer protection against heart disease and certain types of cancer. Adults need 15 mg of Vitamin E a day and one cup serving of Taro meets twenty-five percent of a person's need for Vitamin E.
A one-cup serving of Taro gives a person 629 mg of potassium and when Taro is consumed daily, it helps to lower the blood pressure. A healthy diet should include 4700 mg of potassium a day according to the American Heart Association and one cup serving of cooked Taro gives a person thirteen percent of their potassium needs. Before increasing your intake of potassium please talk to your doctor and get his advice on the subject. As a person gets older, the kidneys cannot get rid of the potassium in their bloodstream as efficiently as when the person was younger. High levels of potassium can be dangerous.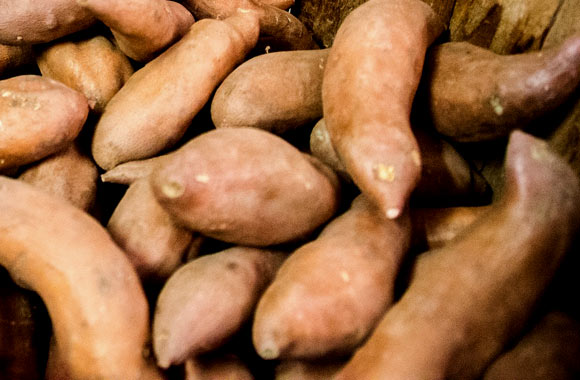 Sweet Potato Benefits
When people think of sweet potatoes, they think of that special holiday called "Thanksgiving". Sweet potatoes' large, sweet-tasting, tuberous roots make them an important root potato vegetable. The young leaves and shoots are sometimes eaten as greens and sometimes, the softer, orange variety is called a yam which is native to Africa and Asia.
Sweet potatoes are native to Central America and have been cultivated for over ten thousand years. Sweet potatoes are not for the Thanksgiving feast anymore because of their big number of health benefits people are starting to consume them daily. The most nutritious way to eat sweet potatoes is to either roast them or bake them. Boiled sweet potatoes can lose a lot of their minerals, nutrients, and vitamins.
The plant is a herbaceous perennial vine bearing heart-shaped leaves and medium-sized sympetalous flowers. The edible tuberous root is long and tapered with a smooth skin whose colors range from yellow, orange, brown, red, purple, and beige. The color of its flesh ranges in many colors and is white, beige, red, pink, violet, yellow, orange, and purple. Sweet potato verities with white or pale yellow flesh are less sweet and moist than those with red, pink, or orange flesh.
Sweet potatoes also are called many other names in other countries and those names are Camote, Kamote, Ubi Jalar, Ubi Keladi, Shakarkand, Satsuma Imo, batata, or El Boniato. Sweet potatoes are an excellent source of the following vitamins and nutrients: Vitamin A, Vitamin B6, Vitamin C, copper, iron, manganese, potassium, and dietary fiber. They contain as much beta-carotene in the form of Vitamin A as a carrot does. Beta-carotene is associated with the prevention of cancer, heart disease, asthma, and rheumatoid arthritis. One way to know if the sweet potatoes have a lot of beta-carotene in them is to remember the darker the skin, the more beta-carotene it has in it.
This vegetable also contains carotenoids in the form of carotene. Carotenoids are known to help blood sugar become normal and to lower insulin resistance.
Sweet potatoes are a rich source of antioxidants and these antioxidants help to remove free radicals from the body, protect cells from being damaged, and help to repair the cells that have been damaged.
Here is a simple and easy recipe for eating sweet potatoes. I was listening to the Food Network and caught this recipe. Believe me when I say that sweet potatoes are not just for Thanksgiving anymore.
Preheat the oven to 350 F degrees. Peel and cut two pounds of red-skinned sweet potatoes into one-inch pieces and put the pieces into a nine by thirteen baking dish. In a small bowl whisk together two tablespoons of olive oil, two tablespoons of honey, and one teaspoon of fresh lemon juice.
Pour mixture over the sweet potatoes and toss to coat. Sprinkle with salt and bake, stirring occasionally for about one hour or until the potatoes are tender.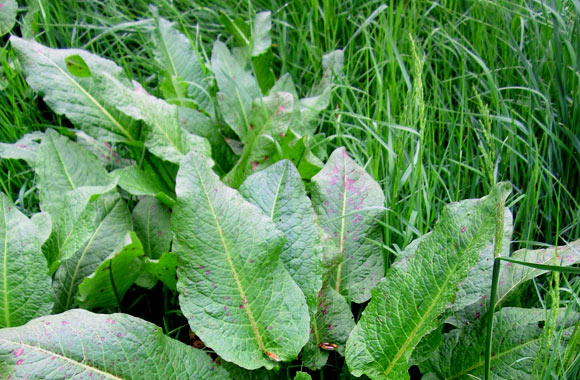 Stevia Benefits
Stevia is a herb that is part of the Chrysanthemum family and this herb grows wild as a small shrub in parts of Paraguay and Brazil. There are over three hundred species of this herb. This herb is cultivated mainly in Paraguay, Brazil, Japan, China, Southern Ontario, and Mexico. Lately, this herb has successfully grown in California and the South of England.
The glycosides in its leaves account for its sweetness and have ten percent of Stevioside. This shows scientists that this herb has been used to sweeten a beverage called "mate" since the pre-Columbian era. Antonio Bertoni, a natural scientist has proved that this herb was first used as early back as 1887 by native tribes.
This herb has been used lately as a replacement for sugar and artificial sweeteners. This herb has also been found in the Japanese version of Wrigley's sugar-free gum, Beatrice Foods Yogurt, Diet Coke, Japanese-style pickles, dried fish, fish meat products, vegetables, and seafood that has been boiled down with soy sauce, confectioners, and many more food products.
Whether it reaches into the food products in the United States is up to the FDA regulatory position and health industry efforts to re-classify Stevia as a GRAS and GRAS means gradually recognized as a substance. In September of 1955, the FDA revised its import alert to read that they were allowing Stevia to be a food supplement, but not as a sweetener. Yet, the FDA defines Stevia as an unapproved food additive.
Stevia is an all-natural herbal product that has centuries of safe use by native Indians in Paraguay and has been thoroughly tested in several tests around the world. This herb is non-toxic in the test run on it and has been consumed in huge quantities for the last twenty years.
Refined sugars have no nutritional benefits and have plenty of empty calories for the person using this type of sugar which can be linked to many degenerative diseases. Stevia is sweeter than refined sugar and has none of the drawbacks. The crude Stevia leaves and herbal powder are reported to be ten to fifteen times sweeter than regular table sugar. The refined extract is called Steviosides and is two hundred to three hundred times sweetener than regular table sugar.
Here are some benefits of using Stevia they are sugarless with no calories, will not affect the blood sugar levels like regular sugar does, are one hundred percent natural, two hundred to three times sweeter than sugar, are heat-stable to 392 degrees F, are non-ferment-able, plaque retardant Anti-caries which means prevent cavities, is recommended for diabetics and is non-toxic.
Stevia has been extensively tested in animals and extensively used by human beings with no adverse effects. The FDA does not confirm or approve of the above-mentioned benefits of Stevia and advises anyone using this product should consult a doctor before using it in their diet. Lots of other people around the world have used this product with no effect on them.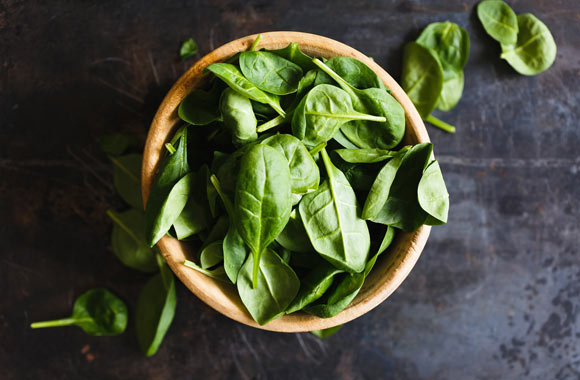 Spinach Benefits
Spinach is packed with loads of vitamins and minerals. It can be used in many different ways such as raw in salads or cooking it briefly into side dishes and soups. There are types of spinach that are available today in supermarkets and they are smooth leaf spinach, flat-leaf spinach, salad spinach, and curly-leaf spinach.
When buying spinach, look for the spinach that has small and narrow stems because these are the ones that are more tender and younger. When using spinach, always try to use fresh spinach instead of frozen or canned. Because when using fresh spinach it seems to be more palatable for the person and one pound of fresh spinach is equal to one cup of spinach cooked and five ounces of spinach when it is frozen.
A spinach leaf that looks fully alive and vibrates has more Vitamin C than spinach leaves that look pale. Vitamin C helps to protect the oxygen-sensitive phytonutrients in the spinach leaves which makes them look alive and vibrate.
Popeye loved to eat spinach because spinach made him stronger than the cartoons of the past. What Popeye didn't know was that he was also protecting himself from these diseases: inflammatory problems, oxidative stress-related problems, heart problems, bone problems, and certain types of cancer.
A scientist has found more than a dozen different nutrients in spinach that helps to fight against anti-inflammatory and anti-cancer agents. The anti-cancer properties of spinach flavonoids have made scientist make a spinach extract and with this spinach, extract scientist has done a controlled laboratory test which shows scientist that spinach extract is good for slowing down cell division in the human stomach cancer cells. The same scientist found out that tests were done on laboratory animals, and the spinach extract has helped prevent human skin cancer cells. A research study on women in the late 1980s showed that the women who would consume spinach daily had protected against breast cancer more than the women who didn't eat spinach at all.
Most of the flavonoids and carotenoids found in spinach do two things to help the body protect itself against a certain disease. Those two things are providing anti-inflammatory properties as well as a strong source of antioxidants. These antioxidants are Vitamin C, Vitamin E, beta-carotene, manganese, zinc, and selenium. This antioxidant in spinach helps to lower the risk of numerous health problems related to oxidative stress.
One cup of spinach has nearly twenty percent of the daily required amount of dietary fiber, which helps the digestive system perform properly, prevents constipation, helps to maintain normal blood sugar levels, and helps the dieter curb overeating.
Here are some little tidbits that I thought you would be interested in. By inhibiting the angiotensin I-converting enzymes, peptides with spinach have been shown to lower the person's blood pressure. Also, both the antioxidants, lutein and zeaxanthin are plentiful in spinach and help the human eyes against cataracts and age-related macular degeneration.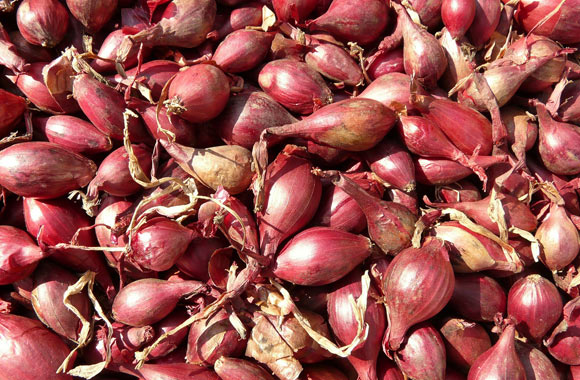 Shallot Benefits
Shallot grows in the ground, but instead of one shallot coming from one seed. This plant grows as garlic does and that is in a cluster of offsets. The taste of a shallot has been described as being sweeter than a mild onion and the shallot has a slight apple flavor mingled with the onion taste. Shallots have been proved to be milder on the digestive systems as well as the breath of the person eating them.
The shallot that is common in the United States is a brown-colored shallot and another type of shallot is available in the rest of the world. This shallot is pink in color and is longer than the shallot from the United States. It is a longer and thinner shallot also prized by most cooks to be used in their recipes.
This bulb vegetable originated in Central Asia and is now grown as a commercial crop all over the world. This bulb vegetable is part of the Alliaceous family and its scientific name is Allium Cepa var. Aggregatum. They are readily available in either spring or early summer seasons. Wet and humid conditions hamper their flavor and storage life.
The plant reaches fifty cm in height and bears one to five cloves of bulblets just underneath the ground surface. The plants will take one hundred days for the plant to get ready to be harvested.
They are the same size as a head of garlic and have two bulbs in their papery skin. This skin and the outer layer of skin are peeled away to reveal what looks like a small onion. Finely sliced deep-fried shallots are considered to be an appetizer in Asian food and are more expensive than small onions. They are widely used in Malaysian and Thai food.
Shallots contain flavonoids called quercetin which are helpful to the body to reduce the risk of heart disease, cancer, and diabetes. They are effective against liver cancer cells and help the liver fight against toxins from the body. Shallots have saponins that prevent and kill cancer cells. Shallots are also a rich source of Vitamin A and Vitamin A is a powerful antioxidant that helps the body to get rid of and prevent oral and lung cavity cancers.
A shallot is linked to fighting against stomach cancer and produces an anticoagulant that thins out the blood and exhibits strong anti-platelet and is good for patients who suffer from heart disease, heart attack, and stroke. They can lower the blood sugar in a patient that is suffering from diabetes by preventing the degradation of insulin and increasing the metabolism of glucose.
Shallots are also good in minerals and electrolytes such as iron, calcium, copper, potassium, and phosphorus.
Daily consumption of shallots helps the body in the growth of bone tissue and reduces the risk of osteoporosis by twenty percent. The shallots help the body's skin look healthier and younger. They are available fresh, frozen, canned, pickled, powdered, and in dehydrated form.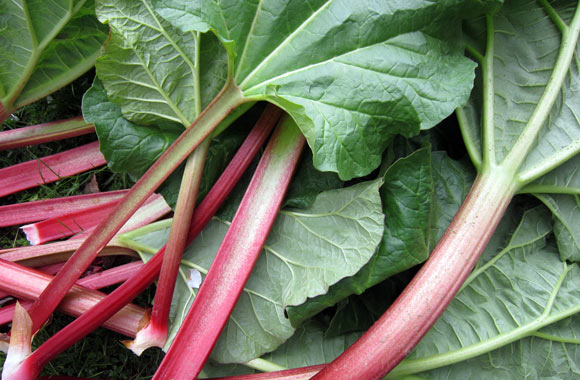 Rhubarb Benefits
Rhubarb is a seasonal summer vegetable commonly used for pies, sauces, and pastries. Rhubarb stalks are tart but often paired with sweet ingredients such as strawberries and sugar to soften the tart flavor. The roots and the leaves of this plant are inedible since it contains a poisonous compound called oxalic acid.
Rhubarb is a good source of calcium which helps in health and strengthens the bones and teeth, preventing the softening of bones, and tooth loss. One cup of rhubarb supplies a person with 105 mg of calcium which is ten percent of the 1,000 mg calcium average adult daily intake.
Another thing that rhubarb is a rich source of is lutein which takes care of your skin and eyes. Skin and eyes are the only two organs in the human body that is exposed to the environment and they need extra nutrients to take care of them. Lutein helps to get rid of free radicals, which are dangerous and can lead to cancer. One cup of rhubarb contains 207 mg of lutein.
Rhubarb is a good source of Vitamin K, which helps to form blood clots when you are injured. If a person is deficient in this vitamin, the person's blood will have a harder time clotting and there will be considerably more blood loss due to the deficiency. One cup of rhubarb supplies 35.7 mcg of Vitamin K.
The antioxidant that gives rhubarb the deep red color also promotes good health and helps prevent diseases. Rhubarb contains several strong antioxidants such as lycopene and anthocyanin. These strong antioxidant helps promote the health of your heart, eyes, and body's immune system. They also help to prevent cancer. Cooked rhubarb supplies a good amount of lycopene, but raw rhubarb supplies none at all.
One cup of chopped rhubarb provides 2.2 grams of fiber which is 9% of the 25 grams of the daily required value. Fiber is an indigestible compound that prevents and relieves the side effects of constipation by promoting the movement of the intestines to propel waste elimination. It provides the bulk in stools that absorb the by-products of normal movements and remove them from the body.
In a single serving of rhubarb, there is 10 mg or 17 percent of the 60 mg of the daily required amount for Vitamin C. Vitamin C is responsible for building collagen, a structural compound of body tissue needed for the repair and synthesis of new and blood vessel tissues.
Rhubarb is a good source of potassium and one of the major responsibilities of potassium is working together with sodium to regulate the number of fluids in the body. The body fluid level impacts blood pressure. A person should eat a diet rich in potassium is important to prevent the blood pressure of the body from going to an unhealthy level.
Rhubarb is a good source of different vitamins and minerals. To offset the tart flavor from the stalks, people will put it with the sweetness of strawberries or with a bowl of sugar for the rhubarb to be dipped into.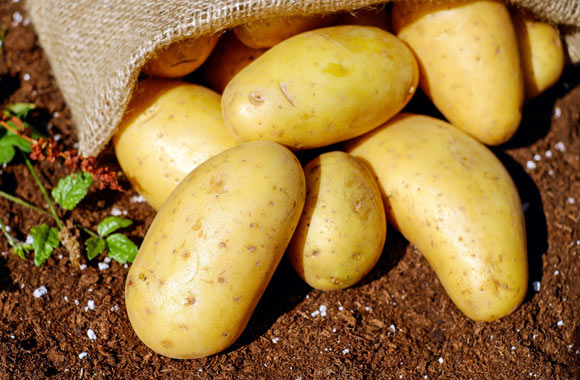 Potato Benefits
Potatoes are available all year round because they are harvested all year round somewhere in the United States. They are the swollen portion of the underground stem which is called a tuber and it provides food that some people consider to be comfort food. Potatoes are the number one vegetable planted in the United States. If the potato plant is allowed to flower and fruit, this plant will bear inedible fruit that looks like a tomato.
Potatoes can be eaten in many different forms such as roasted, mashed, baked, French fries, and potato chips. Potatoes are loaded with many things such as butter, sour cream, melted cheese, and bacon bits, and some people eat potatoes with ham, turkey, and cheese on them. Some people eat them as a loaded-down meal. When the potatoes are loaded down with the extra, it is just an excuse to wait for a heart attack.
This vegetable is part of the Solanaceae or the nightshade family. Part of this family is the tomatoes, eggplants, peppers, and tomatillo. Potatoes have been cultivated for over a thousand years. This vegetable is considered to be nutrient-dense which means that the person eating the potato will receive many nutrients compared to the calories they will receive.
Potatoes have substances called Kukoamines which are good for lowering the blood pressure in our bodies.
Potatoes are a good source of Vitamin B6 and this vitamin is involved in more than one hundred enzymatic reactions these enzymatic are proteins that help the chemical reactions take place. When these reactions are taking place, Vitamin B6 is considered to be everywhere in the body at one time.
Vitamin B6 plays an important part in our nervous system and many are involved in brain cell activity. This vitamin is necessary for the creation of amines, a type of message molecule that the nervous system relies on to transmit a message from one nerve to another nerve.
Vitamin B6 also plays a critical role in the making of methylation and this substance changes a dangerous molecule into homocysteine into other benign substances. Eating food rich in Vitamin B6 can help the homocysteine levels stay low and this would prevent the risk of heart attacks or stroke.
One baked potato will give a person 11.7% of the daily requirement for fiber, but the person must remember that the dietary fiber is in the skin of the potato. The fiber that you receive when eating a potato is half soluble and half insoluble which means that the person will stay regular with their bowel movements and helps to lower cholesterol in their body.
Potatoes are choke-full of Vitamin C and potassium. Since we don't eat the potatoes raw, the Vitamin C is lost because of the heat of cooking. Vitamin C is good forward off the common colds and flu plus Vitamin C is good for bone formation, teeth formation, digestive, and blood cell formation speeds up the wound healing process and even helps us cope with stress.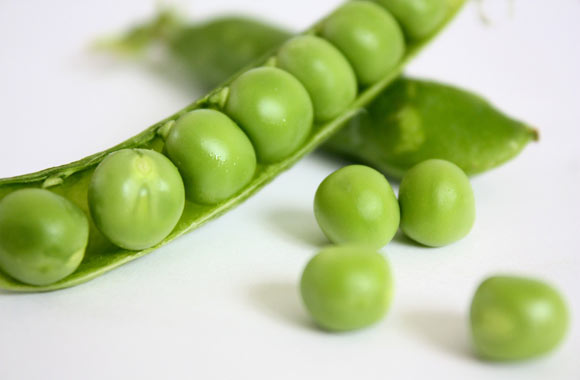 Peas Benefits
Peas belong to the family that is called nitrogen-fixing crops which means that from bacteria in the soil peas and other pulse crops can take nitrogen gas from the air and convert it into a more complex and usable form. This process increases the nitrogen in the soil without adding fertilizers to the ground.
You can eat peas in many ways and some of the ways are raw from the can, in a side dish, in soups, stews, in casseroles, and cooked by themselves.
Peas have a shallow root system that helps to prevent erosion of the soil and once the peas have been picked, what reminds in the soil will break down easily for soil replenishment. Also, rotations of peas with other crops have lowered the risk of pest protection.
Peas have a polyphenol called coumestrol in them and this phytonutrient aids in stomach cancer protection for the body. Daily consumption of peas along with other legumes will lower the risk of stomach cancer. The daily coumestrol intake of peas is about two milligrams and higher.
Not a lot of foods can give the body as much protein and fiber as peas do. By helping to regulate the pace of the digestive system, proteins, and fiber also help to regulate the breakdown of starches into sugar and the general passage of carbs through the digestive system. With the regulation of carbs, our blood sugar can be stabilized and returned to normal.
Researchers have been studying the connection of peas to stomach cancers. Stomach cancer is a disease that occurs more commonly in persons who have a very little intake of antioxidants and anti-inflammatory nutrients which are called polyphenols. A recent study that was done in Mexico City shows that eating peas and other legumes daily is connected to a decreased risk of stomach cancer. In this study, they showed that eating a daily intake of the polyphenols called coumestrol at the level of two milligrams each day.
The fiber from the peas may lower the bad cholesterol "LDL" which will result in a lower risk for heart disease. High blood pressure increases your risk for a heart attack or some kind of heart disease. Green peas will help the blood pressure to stabilize.
The United States of Agriculture recommends increasing your potassium intake and reducing your sodium intake. Remember that one cup of peas has seven hundred and ten mg of potassium and four mg of sodium.
To enjoy losing weight, you must feel satisfied most of the time which would reduce the craving to eat more. To lose weight, you need to eat fewer calories than you burn up during the day. Green peas may help you to lose weight because they are low in calories. One cup of cooked green peas has only two hundred and thirty-two calories. Many high-fiber foods take a long time to chew like green peas which will give the dieter a full feeling without the costly amount of calories.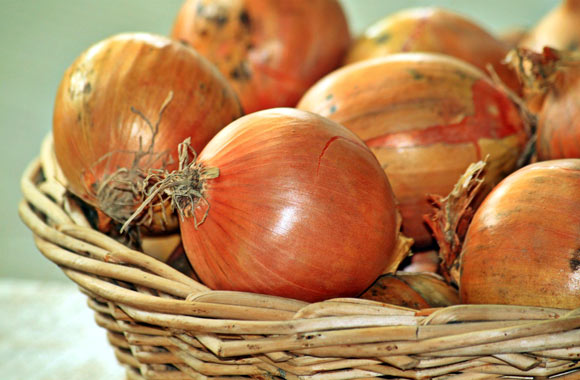 Onion Benefits
Onion can bring tears to the eyes of the strongest man or woman alive. Some people have told me that running an onion under cold water will prevent the tears from coming. I tried it once and it worked!
There are many ways to use onion and they are in stir fry, soups, stews, on pizza, on hamburgers and hot dogs, raw, sauté, steamed, in casseroles, cooked, fried, dipped, roasted, to flavor dips, salads,
Onion contains flavonoids, a substance that promotes heart health and prevents the risk of heart attacks.
Onions also have quercetin that helps to the size and amount of the precancerous liaison in the intestinal tract. Onions that have the best qualities to fight against cancer are the shallots, western yellow, New York bold, and northern red onions.
This vegetable contains prebiotics which helps to encourage the growth of good bacteria in the digestive system. This substance helps the digestive system to function properly.
This vegetable also contains a substance that is known as the growth plate chondrocytes which helps bone grow strong and healthy by preventing the onset of osteoclasts. Osteoclasts are cells that break down bone tissue.
Onion contains many sulfides that may lower blood lipids and blood pressure.
Onion extract is known to provide some protection against the growth of tumors by using the rich supply of sulfides that is found in onions. Studies have shown that the high consumption of garlic and onion in Greece has prevented the growth of stomach cancer. In Chinese, the people that eat onions and garlic daily have a risk of stomach cancer forty percent less than the Chinese people that didn't add onion to their daily meal planning.
When making soups with onions in them, their quercetin does not get degraded because the quercetin simply gets transferred into the water part of the soup. By using a low heat method when making onion soup, the cook preserves the health benefits of onions that are associated with nutrients and flavonoids.
When a person eats a raw onion, they get better protection from oxidative stress than consuming the nutrient, quercetin in a supplemental form. By chopping up the onion and adding it raw to the person's salad, they will get better protection against this oxidative stress.
Several servings of onion in a week can help to lower the risk of some types of cancer. For colorectal, laryngeal, and ovarian cancer, between one to seven servings a week helps to prevent the risk of these cancers. To reduce the risk of oral and esophageal cancer, the person will need to eat one serving of onions a day.
Human studies have shown that consuming an onion serving can help to increase our bone density which is important to women who are going through menopause and suffering from loss of bone density. Also, consuming onion daily can help older women lower the risk of hip fracture from a fall.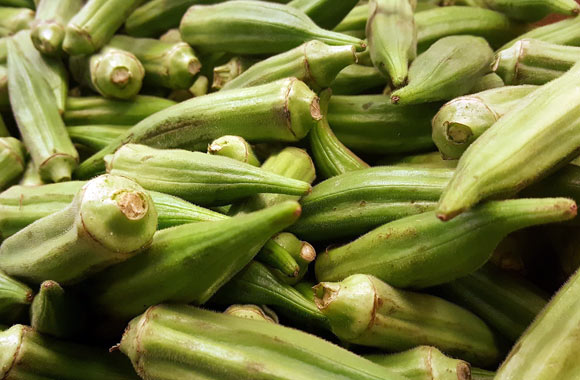 Okra Benefits
There are many names for Okra and some are Ladies Fingers, Gombo, Bendi, and Gumbo. This vegetable seems to come from West Africa and is now grown over the world for its health benefits.
When using Okra in recipes, there are hundreds of ways to use this vegetable, and here are a few ways to use Okra: cut it raw and season with vinegar and pepper, cut it raw and mix it with mayonnaise, steam the vegetable, in stews and soups.
In a one-half cup of sliced cooked Okra, there are twenty-five calories and in one cup of raw Okra, there are thirty-three calories. This is what is in one-half cup of sliced cooked Okra: two grams of dietary fiber, one point fifty-two grams of protein, five-point fifty-six grams of carbohydrates, four hundred and sixty IC of Vitamin A, thirteen point zero four mg of Vitamin C, thirty-six point five micrograms of folic acid, fifty point four mg of calcium, zero point four mg of iron, two hundred fifty-six point six mg of potassium, and forty-six mg of manganese.
Okra is rich in dietary fiber and dietary fiber helps to regulate the body's blood sugar by curbing the rate at which the sugar is absorbed into the intestinal tract. By eating something sweet with Okra, the Okra will help the body take care of the sugar in the other food and help the body to absorb it. The mucilage in Okra helps to bind together the bile acid and the bad cholesterol which is carrying toxins that will be dumped into the filtering liver.
Okra will lubricate the large intestine due to the high qualities of bulk laxatives found in it. This action will prevent constipation and promote regular bowel movements.
Okra is a good vegetable for whoever is feeling weak, exhausted, and depressed.
This vegetable is used for healing ulcers and helping to keep the body's joints functioning properly.
It helps to treat lung inflammation, sore throats, and irritable bowel syndrome.
Okra is good to help fight against asthma by using the Vitamin C that is in this vegetable as an antioxidant and anti-inflammatory which prevents the symptoms of asthma from happening.
This vegetable is good for vision in the way that it helps to prevent cataracts.
Okra also helps to prevent diabetics. Some people have claimed that their diabetics have been cured or had their diabetic symptoms improved by drinking water soaked in Okra. Please before thinking this way, let your doctor know about this folklore and ask his health opinion about it.
Okra contains glutathione which is a protein molecule that is produced naturally in the body. Glutathione is a powerful antioxidant that helps the body fight against the harmful effects of germs and bacteria.
The pod of the plant is a rich source of Vitamin K and Vitamin K acts like a co-helper in the clotting enzymes and is required to help strengthen our bones in the body.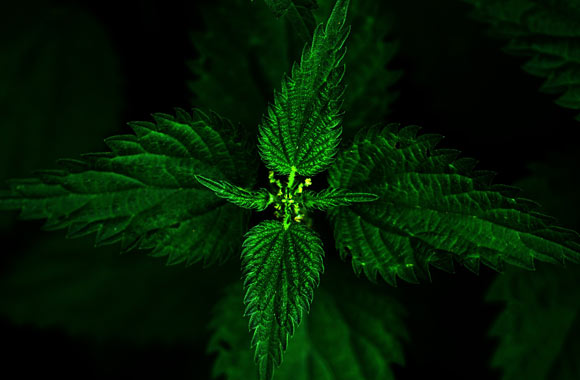 Nettles Benefits
Nettles usually appear in the same place year after year and if you would ever encounter these plants with your legs bare, you would never forget the time. Nettles are covered with tiny, but nearly invisible hair that makes your skin burn and is soon followed by redness that turns into skin irritations.
The name of the plant "Nettles" means "I burn" and comes from the Latin word "Uno". The most common one is called the Stinging Nettles and stands about two to four feet high. This plant has a rather stout, ribbed, hollow stem and has oval, long-stand, dark green leaves. The leaves are several inches long and have a rough, papery texture with very coarse teeth that sting. The leaf tip is sharp-pointed and the base is heart-shaped.
A person looking for these plants can look in several different places and they are in the rich soil, disturbed habitats, moist woodland, thickets, along riversides, and along partially shaded paths. You can freeze them, steam them, and put them in stews or soups. Cleaning and chopping the nettles while wearing work or rubber gloves. After you cook the nettles for a while, the stingers will soon become deactivated and they become a wonderful edible plant to enjoy.
People have used nettles for medicine, food, fiber, and dyes. When picking the nettles, make sure to do it before they flower in the spring because they are bad for the kidney after they have flowered. New nettles make an appearance in the fall, so make sure you pick them before the frost kills them. When you pick the nettles make sure you wear work gloves and a long-sleeved shirt. If you find a nettle plant when you don't have gloves, make sure you put your hand in a bag and strip the young leaves from top to bottom.
Many of the health benefits are because nettles are rich in potassium, calcium, iron, manganese, magnesium, phosphorus, silica, iodine, silicon, sodium, and sulfur. They also provide a wonderful amount of Vitamin C, beta-carotene, ten percent protein, and the B Complex Vitamin.
Nettles can be used as a cough medicine for people with asthma, mucus conditions of the lungs, chronic coughs, the flu, colds, bronchitis, and pneumonia. There are many more diseases that nettles help to cure and they are gout, glandular disease, poor circulation, enlarged spleen, diarrhea, dysentery, worms, intestinal and colon disorder as well as help to prevent hemorrhoids.
Stinging nettles contain natural antihistamines and anti-inflammatory which will open up constricted bronchial and nasal passages, help to ease hay fever, as well as help get rid of nasal and sinus-type allergic problems.
Eating the nettles or making tea out of them makes your hair shiny, healthy, brighter, and thicker. Nettles also help your skin look healthy and clear. Nettles have cleansing and antiseptic properties, so nettles are good as a facial and steam rinse. Nettle tea is also given to houseplants to help them grow.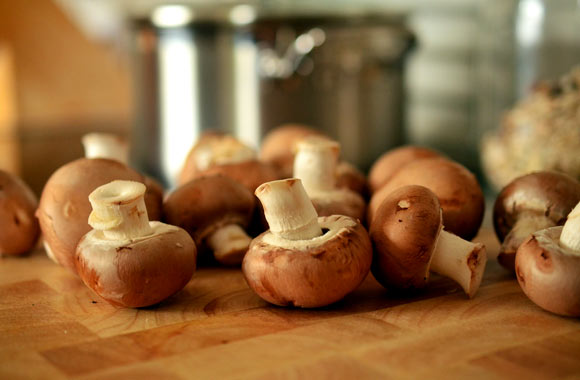 Mushrooms Benefits
Mushrooms have been dated back as far as one thousand years and the mushrooms were used for both food and medicinal purpose. They have been mistakenly called either a vegetable or a herb when in actuality they are fungi. There are over fourteen thousand types of mushrooms known to man while only three thousand are edible and seven hundred mushrooms are used only for medicinal purposes. About one percent of the ones left over are classified as being poisonous.
Pharaoh thought of mushrooms as a delicacy and the Greeks thought mushrooms gave their warriors strength in battles. The roman people thought mushroom was a gift from God and serve them only for a special occasion. The Chinese people treasured them as healthy food.
When mushrooms are mixed with food, they either do two things they take on the flavor of the other food or the mushrooms impart their flavor. Their flavor usually intensifies during the cooking period and the texture holds up well to normal cooking methods especially when they are used in stir-fries and sautéing.
Mushrooms can be used in soups, stews, stir-fries, salads, sandwiches, an appetizer, and vegetable-based casseroles. One cap mushroom has only fifteen calories and one cup of portabella mushroom has twenty-two calories. Mushrooms are a good thing for dieters to remember when they are ordering food because mushrooms do not add too many calories to their plate. They can eat as many as they like and still they wouldn't add up to that many calories.
They are an excellent source of potassium; potassium helps to lower elevated blood pressure and prevents the risk of strokes. One medium portabella mushroom has more potassium than one large banana. Potassium helps to prevent leg muscle cramps and adding mushrooms to your daily intake would help prevent leg cramps in the middle of the night.
Mushrooms are rich in Vitamin B including niacin, riboflavin, and pantothenic acid, which helps to provide energy to the body by breaking down proteins, fats, and carbohydrates. B Vitamins play an important role in the nervous system. Pantothenic acid help with the production of hormones, niacin helps promote healthy skin and makes sure the digestive system and nervous system are functioning properly, and riboflavin helps to maintain healthy red blood cells.
Mushrooms are a rich source of Vitamin C, B6, and B12 and those vitamins help our immune system function properly. They help flush out the toxins in our bodies that could compromise our immune system. A healthy body means that a person can concentrate more on burning fat than anything else.
Anyone that is looking forward to lowering their cholesterol should add mushrooms to their diet. The fiber contained in mushrooms lowers the bad cholesterol "LDL" and increases the good cholesterol "HDL" in the body. The carbs are low in mushrooms, so they help to regulate diabetics.
Remember the health benefits of mushrooms, when ordering the pizza next time and tell them double mushrooms. Mushrooms are a friend to the dieter and are low in calories.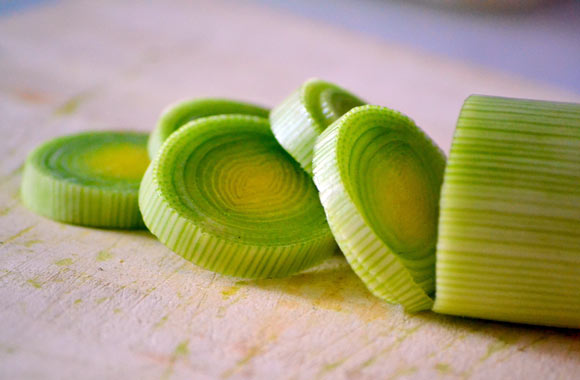 Leek Benefits
Leeks look like a large scallion by having a small bulb and long, white cylinder stalk of superimposed layers that flow into green, tightly wrapped, flat leaves. Cultivated leeks are usually twelve inches in length and measure one to two-inch in diameter. This plant has a fragrant flavor that reminds someone of shallots, but the fragrant is sweeter and more subtle.
Wild leek is much smaller in size but has a stronger and more intense flavor. They are only available for a short time each year.
Leeks are a rich source of dietary fiber, folic acid, calcium, potassium, and Vitamin C. Leeks are easier to swallow than standard onions and when cooked with food, leeks do not overpower the foods as onions sometimes do. They have laxative, antiseptic, diuretic, and anti-arthritic properties.
A combination that is in leeks is helpful in steadying elevated blood sugar in the body and this combination includes Vitamin C, Vitamin B6, folate, iron, and manganese. This combination does not slow the absorption of sugars from the intestinal tract. They lower the sugar levels by merely ensuring that the sugars are properly metabolized in the body.
A daily intact of leeks promotes the raising of the good cholesterol "HDL" while lowering the bad cholesterol "LDL". Leeks also prevent colon and prostate cancer.
There are many vitamins and minerals that leeks are a rich source of and one of those minerals is the flavonoids, kaempferol, which helps to protect our blood vessel linings from damage, including damage by overly reactive oxygen molecules.
Leeks are high in an important concentration of B vitamin folate and folate supports our cardiovascular system by keeping our levels of homocysteine in their proper balance. The excessively high amount of homocysteine is the main factor that promotes cardiovascular diseases.
Present in leek is the antioxidant polyphenol and these polyphenols play a direct role in protecting our body's blood cells and blood vessels from oxidative damage.
The way to cook leeks is to cut them very thin and prepare them with this Healthy Sauce over them. Let the leeks sit for five minutes after cutting them and before cutting them to enhance the health qualities they do have.
For someone that doesn't know how to cut leeks, here is how I do it. Cut off the top parts of the leeks and remove the outer leaves. Cut off the roots and cut them in half. Separate the leeks and run them under warm water until all the dirt is off of them. Cut the leeks again into two-inch strips.
Heat three tablespoons of broth in a skillet until it steams. Add one pound of cut leeks and cover the pan. Sauté for four minutes and add two more tablespoons of broth, reduce heat to medium-low. Sauté again, this time for only three minutes, and uncovered while stirring frequently. Toss with two tablespoons of pure virgin olive oil, and one teaspoon of lemon juice, and use salt and pepper to taste.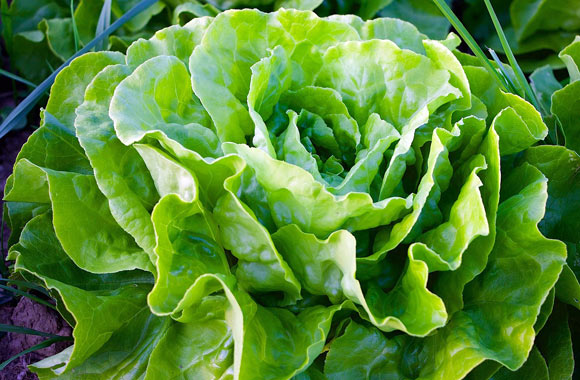 Lettuce Benefits
Putting lettuce on your salad and your sandwich is a good way to start a meal. Lettuce is full of vitamins and minerals that will help your body on the path that your body needs to go for the day.
Many different types of lettuce are grown in the United States and the types are butterhead, crispy-head, looseleaf, romaine lettuce, Chinese lettuce, Romaine, and summer crisp.
This is the way to remember what lettuce would taste good in what food. Use raw, fresh lettuce on salads, hamburgers, spring rolls, and sandwiches. The Chinese lettuce is usually used for stir-fries or when you stew them and added them to noodles. The green leafy mixture can also be mixed with green peas, green beans, shrimp, and prawns.
There are many different types of lettuce and most of them are low in calories. The difference in lettuce can be seen in this example and that is that Romaine lettuce has decent amounts of nutrition while iceberg lettuce doesn't have the same amounts. Iceberg lettuce is a good source of the nutrient called choline.
Lettuce can help control and prevent these diseases: osteoporosis, iron deficiency anemia, cardiovascular disease, Alzheimer's disease, and cancers.
This vegetable is high in dietary fiber which aids in the proper function of the digestive system and prevents constipation.
It helps the person get over the feeling of nervous insomnia as lettuce is thought to have sleep-induced substances. It also helps the person get over a nervous cough.
When making the fabulous chef salad, use some of these wonderful leafy greens like radicchio, arugula, endive, chicory, and escarole that will make the salad stand out with taste and nutrition. Some of those greens also back up the nutrients by being a good source of dietary fiber.
The darker the color of the lettuce, the more nutritious it is for a person, and lettuce has beta-carotene in it. Beta-carotene is a chief disease fighter and beta-carotene is found in the darker types of lettuce. Beta-carotene is used as an antioxidant that fights against cancer, heart disease, and cataracts. Just 100 grams of lettuce gives a body 247% of the daily required intake of Vitamin A and 4443% of the daily required intake of beta-carotene.
Beta-carotene converts to Vitamin A in the body, and Vitamin A is important to the body for many reasons. Some of the reasons that the body needs Vitamin A is to maintain healthy mucous membranes and skin which is essential for the body's vision.
Lettuce is a good source of Vitamin K, which is required by the body to increase bone mass by promoting osteotropic activity in the bone.
This vegetable has good amounts of these minerals like iron, calcium, manganese, and potassium, which is very good for the body's metabolism. Potassium is necessary for the body to help control the body's cell fluids that help control the heart's rate and control the body's blood pressure.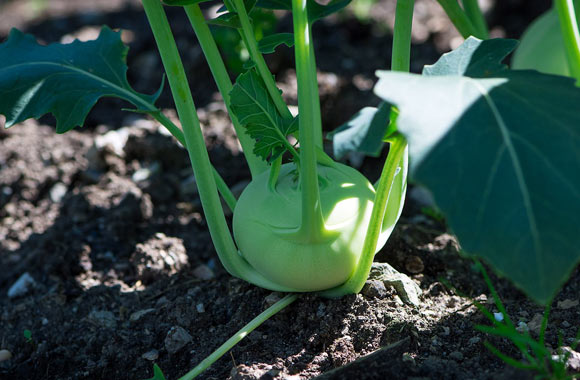 Kohlrabi Benefits
Kohlrabi in the German language means cabbage and that is the family line that Kohlrabi comes from. Kohlrabi is a cross between a cabbage and a turnip. The part that a person eats the most is a turnip-shaped stem with green leaves sprouting from it. There are many ways to prepare kohlrabi and they are raw, grilled, or in a stir-fry.
Kohlrabi is a stout, round, tuber vegetable that is also known as the German turnip and is part of the brassica family. The brassica family also includes cabbage, broccoli, cauliflower, kale, collard greens, and Brussels sprouts. This vegetable is native to Europe and its scientific name is Brassica tolerance.
This vegetable requires well-drained fertile soil and a good supply of sunshine daily to flourish. The edible stem will grow to mature in fifty-five to sixty days after the seed is sown and will weigh in at 150 grams. The tuber is tolerant to cracking and has a good standing ability for up to thirty days after maturity. Mildly sweet kohlrabi is rich in vitamins and dietary fiber, but only has twenty-seven calories per 100 grams of this vegetable.
This stemmed vegetable contains high amounts of Vitamin B compound such as niacin, Vitamin B6, thiamin, and pantothenic acid that acts as co-factor in the various metabolic functions that are done in the body.
Kohlrabi is low in saturated fats and cholesterol. Being low in these two things helps the heart be healthier and the circulatory system healthier, also. Saturated fats are known as bad fats and have high levels of this harmful cholesterol levels in the blood. If the harmful cholesterol levels are high, they can lead to heart attacks or even a stroke.
This vegetable is a high source of Vitamin C and a cup of raw kohlrabi gives a person 140% of the required daily intake of Vitamin C. A strong immune system fights all kinds of diseases fighting entering the body and those diseases range from the common cold to dreaded cancer to cardiovascular diseases. Vitamin C helps the immune system by making it stronger and Vitamin C also helps with iron absorption. Plus those two, Vitamin C helps to regenerate the Vitamin E supply to the body.
Dietary fiber is another ingredient that is in high supply in the vegetable called kohlrabi. In a one-cup serving of raw kohlrabi, the person will get five grams of dietary fiber, which is nineteen percent of the required daily intake of dietary fiber. Everyone knows that dietary fiber is good for regular bowel movements and dietary fibers also promote healthy intestines and colon. Dietary fibers are also good at preserving the good bacteria in our body and these functions contribute to lowering the risk of digestive problems, hemorrhoids, and colon cancer.
A cup of raw kohlrabi contains fourteen percent of the required daily intake of potassium. Potassium helps the muscles, and nerve function, and gets rid of leg cramps. People with low potassium will get leg cramps at the night as well as during the daytime. Nerve transmission and nerve excitability depend on the adequate levels of potassium in the body.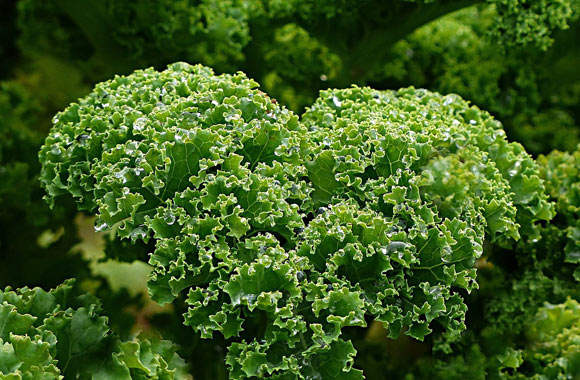 Kale Benefits
Kale can give the person cooking the kale some good cholesterol-lowering benefits if they steam it. The fiber-related agent in kale will bind better with the bile acids in your stomach if the kale is steamed. When this happens, it is easier for the bile acids to excrete and the happy result would be that the person's cholesterol level is lowered. Eating kale raw has some cholesterol-lowering benefits, but not as many as eating kale steamed.
Kale is good for reducing some types of cancer and those types are bladder cancer, breast cancer, colon cancer, ovary cancer, and prostate cancer. Isothiocyanates made from glucosinolates in kale play an important role in receiving those risk-lowering benefits. Cancer is lowered when using kale because of two ingredients that are found in it and those two ingredients are two types of antioxidants called flavonoids and carotenoids. In the antioxidant that is carotenoids, researchers have found that lutein and beta-carotene are important factors in lowering cancer. In the antioxidant that is considered flavonoids, researchers have said that kaempferol is the important antioxidant that is found in kale.
Kale is a top food source that contains four glucosinolates and once the person has digested the kale, these four glucosinolates can be converted by the body to cancer-preventive compounds. At the top of the research studies done on cancer are colon cancer and breast cancer. The risk of bladder cancer, prostate cancer, and ovarian cancer has been found to decrease when the person consumes a daily intake of kale.
A person can count on getting valuable cardiovascular support in terms of his cholesterol-lowering ability. Researchers have found that our liver uses cholesterol as a basic building block to produce the body's bile acid. Bile acids are molecules that aid in the digestive system and the absorption of fat through a process called emulsification. Molecules are usually stored in the fluid form of our gallbladder and when we eat a meal that is full of fat, the molecules will get released into our intestine where they get ready for the fat to be absorbed by the body. When the person eats kale on a daily routine, the kale will bind with the bile acid and help the fat from the meal simply pass out of the body in a normal bowel movement.
Kale will help a person that eats inside dishes to get the feeling of being satisfied and the full feeling for a long time after the meal is done. This is done because kale is a high source of fiber. It is a good source of Vitamin A and calcium. With this mixture of vitamins and minerals, kale has been thought of as a dieter's dream come true.
It is considered an important provider of beta-carotene, one of the agents that help the body prevent cancer, some heart diseases, and some of the diseases that come along with old age. Kale is important to a dieter and we just have to remember to eat daily in our diets.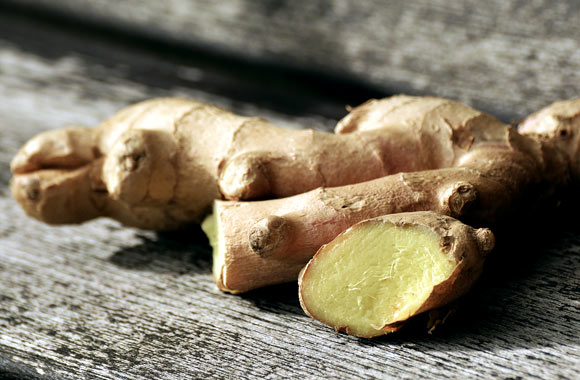 Ginger Benefits
Ginger has an odor that has been described in several ways to me, but I like to say that ginger has a spicy and pungent odor. It adds a special zest to Asian stir-fries and fresh ginger roots are available all year round at the local market.
The flesh of the ginger plant can be any of these three colors and they are yellow, red, or white. A brownish skin covers the flesh and the brownish skin can either be thick or thin.
Herbal medicine classifies ginger as a carminative, a substance that prevents intestinal gas, and an intestinal spasmolytic; this is a substance that soothes and relaxes the intestinal tract. Ginger is good at preventing gastrointestinal distress, preventing motion sickness, and especially good at preventing seasickness. It will get rid of all the symptoms of seasickness such as dizziness, nausea, vomiting, and cold sweat.
Right along with preventing vomiting for seasickness, ginger will prevent vomiting for pregnancy and a condition called hyperemesis gravidarum. Hyperemesis gravidarum is a condition that requires the patient to be hospitalized. Anti-vomiting medicines from the doctor contain sometimes cause birth defects, but using ginger will be safe for the patient and they are only required to use a little of it.
Ginger contains a very potent anti-inflammatory compound that can be used to lower the pain level of a person suffering from osteoarthritis or rheumatoid arthritis. If ginger is consumed regularly, it will also improve their level of mobility and will help to lower the pain level caused by arthritis in your knees.
In a double-blinded research study where the patient consumes ginger for three months and used a placebo for three months. Those patients report better-controlled pain levels during the months that they consume ginger. Not only did the pain level go down in the knees, but also the swelling went down, also.
Gingerols, the substance that is responsible for the special flavor help to prevent the growth of human colorectal cancer cells. The same substance, gingerols induces cell death in ovarian cancer cells by inducing apoptosis and autophagocytosis. Ginger extracts have been shown to have antioxidant, anti-inflammatory, and anti-tumor effects on cells.
Ginger can be warming on a cold day, but can also, promote healthy sweating which is often helpful during the cold and flu seasons. A good sweat may do a lot more than assist the body in detoxification, but a German researcher found that sweat contains a potent germ-fighting agent that helps to fight off infections.
For nausea, ginger tea made by seeping one or two slices of ginger root, one-half inches long, in a cup of hot water will soothe the stomach distress. For arthritis sufferers, they have found that using one-fourth slice of fresh ginger in their cooking daily will help to lower the pain level of arthritis. People that use more than what is the recipe above have reported relief faster than the ones that didn't.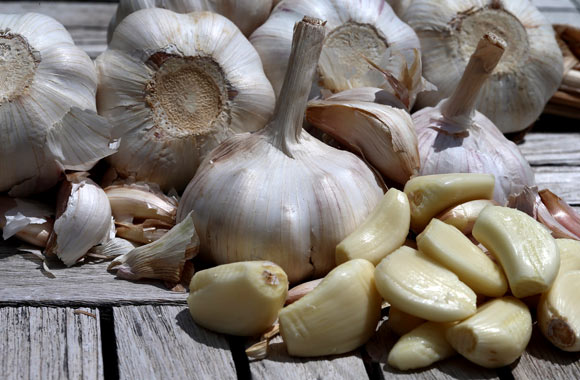 Garlic Benefits
There are many ways that garlic helps the body to get rid of excess and in this article, I will tell you about the many health benefits that garlic gives the body. Garlic is considered a wonderful healing drug that is surrounded by folklore.
Garlic can help to prevent the common cold and helps to build up the immune system. Garlic has a rich supply of Vitamin C in it. Vitamin C is the body's primary antioxidant defender in all water-soluble areas such as the bloodstream where it protects the LDL cholesterol from oxidation. Since it is the oxidized form of LDL cholesterol that begins damage to the blood vessel walls. Garlic Vitamin B6 helps prevent heart disease by another and that is to lower the levels of homocysteine.
Garlic is good for a person with heart disease because Ajoene is in garlic and it works as a blood thinner. Much of the research has been done on garlic powder, garlic oil, or aged garlic extracts rather than garlic in the food form, but the food studies that are out there have shown that garlic has allium vegetables to have important cardioprotective properties. It can lower our blood triglycerides and cholesterol even though this lowers the cholesterol is moderate. Garlic can help lower cholesterol, but some scientist says that it hasn't been proven yet.
Fighting off infections is another thing that garlic has going for it. This vegetable has been studied in controlling infections not only for their benefits in controlling infections by using bacteria and viruses but infections from other microbes.
If garlic is in your daily routine you will be less likely to get colon cancer or stomach cancer.
Garlic is packed with antioxidants. It is a powerful antibiotic to fight off infections because the bacteria that are in the body don't build up a resistance to it like it does regular antibiotics. What this means is that garlic can tear apart the bacteria that are harming the body instead of the bacteria creating superbugs that can fight against the regular antibiotics. the antioxidant can help to protect the body against free radicals that want to harm the body.
The medicinal properties of garlic are stronger when it is raw and crushed or very finely chopped. Raw, crushed garlic is an anti-fungal, and raw, crushed garlic is a powerful antibody. You can increase the health benefits if you let the garlic sit after you chop or crush it. Cooked prepared garlic is not as powerful but still has many health benefits for the cardiovascular system. Cooked garlic cloves whole have less medicinal value, but a lot of people like the milder taste when it is cooked.
Garlic can help a person prevent iron metabolism because the diallyl sulfides in garlic can help improve the production of a protein called ferroportin. Ferroportin is a protein that runs across the cell membrane and forms a passageway that allows stored iron to leave the cells and become available where it is needed in the body.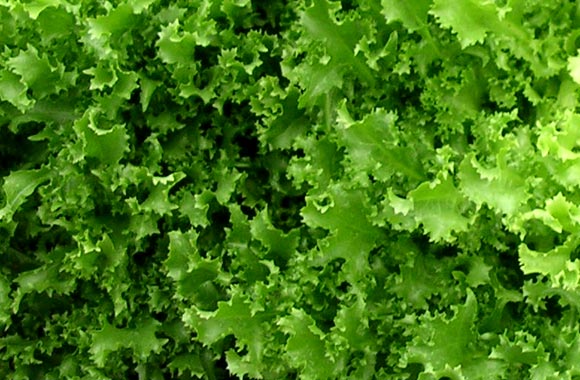 Endive Benefits
Endive or Escarole is a perennial, herbaceous leafy plant that belongs to the Asteraceae family of the genus: Cichorium and has the scientific name of Cichorium endive. Originating from the Mediterranean area, they have been known since ancient times by the Romans, Greeks, and Egyptians. There are two popular varieties – Endive (narrow leaf) and Escarole (broadleaf). The narrow-leaf is also referred to as Chicory and has green, curly, and narrow leaves while the broad-leaf type is pale green and less bitter.
One hundred grams of endive leaves provide 17 calories, making it a low-calorie vegetable, providing 8 percent of the daily required allowance of fiber. Fibre has been shown to help lower glucose levels in diabetic patients as well as LDL cholesterol levels in the bloodstream which reduces the risk of strokes or heart disease. The fiber is instrumental in helping to relieve constipation and it aids in weight loss too. Fibre also binds with the chemical compounds that cause cancer thus reducing the risk of colon cancer.
The Endive is a vegetable that is enriched with Vitamin A and beta-carotene, which have antioxidant properties. Carotenes are converted to Vitamin A in the body and used for maintaining mucous membranes and skin. It is also an essential vitamin for vision and helps reduce age-related macular degeneration. Eating greens rich in Vitamin A helps in protecting one from lung and oral cavity cancers.
It contains many of the essential B-complex groups of vitamins like Pantothenic acid, Folic acid, Pyridoxine, Thiamin, and Niacin, all of which are essential and can only be obtained externally and are used for the metabolism of fat, proteins, and carbohydrates.
These green leafy vegetables are also a good source of minerals such as manganese, copper, potassium, and iron. Manganese is used as a co-factor for the antioxidant superoxide dismutase whilst potassium helps counter the hypertension effect of sodium.
Their bitterness is said to stimulate the appetite and acts as a diuretic-depurative and light laxative. This makes them ideal for those who suffer from biliary insufficiency, anorexia, and digestive and gastric problems.
The bitter taste of the Endive is due to it containing insulin which acts as a diuretic and helps stimulate the appetite. Currently, there is a debate that is underway on the nutritional and health values of insulin.
It has been found that consuming endive, celery, and carrot extracts helps in lowering asthma attacks whilst a mixture of endive, celery, and parsley juice is a good blood tonic, especially for those with anemia.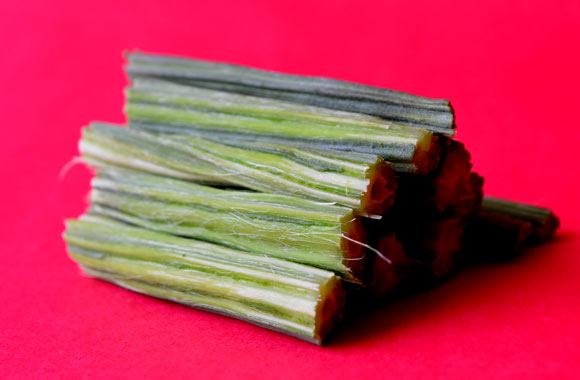 Drumstick Benefits
Another name for the Drumstick Tree is Moringa Oleifera. The Drumstick Tree is called that due to the seed pods being long and slender like the sticks that drummers use. The tree itself is rather slender with drooping branches that grow to 10 m in height and when it is cultivated, the person will cut it back to one meter. The tree is allowed to re-grow and that way the leaves and seed pods are always within arm's reach.
The health benefits of drumsticks were first officially known about two decades ago and many of the health benefits were known by the people of India.
The drumstick tree is a popular thing to see in the backyards of homes in South India and now, the drumstick is widely cultivated in India, Ethiopia, the Philippines, Sudan, West Africa, East Africa, South Africa, Asia, Latin America, Pacific Island, and Florida in the United States.
The pods of the drumstick are an important vegetable in curries, and sauces, and are very popular in Indian food. Crushed drumsticks leaves are used as a cleaning agent and the seeds are used for clarifying honey and sugarcane juice. The seeds are used for purifying water, also. The seeds can be eaten green, roasted, powdered, and steeped for tea.
Trees for Life have tried to protect the drumstick tree from getting used up because of their health benefits in a world that are suffering from malnourishment. This tree is a rich source of highly digestive proteins, calcium, iron, Vitamin C, and carotenoids.
Every part of the drumstick tree is used up for a medicinal reason and example, the round leaves are used to treat many ailments because of the high content of iron. Because of the high source of iron, calcium, and vitamins, the leaves can be used to help babies and children build strong and healthy bones. The leaves are used to purify bloodstreams and to prepare the tonic that needs a person needs to ground the leaves with water, filtered the water out, and mix the ground powder with milk.
The leaves are used to treat many ailments such as the wheezing of asthma, bronchitis, and tuberculosis. A soup mixture is made by boiling water with a handful of leaves for five minutes and letting cool for five minutes. Season with salt, pepper, and lime juice to taste.
The leaves, pods, and seeds can be used in treating infections of the throat, chest, and skin. Mix the leaves, pods, and seeds into boiling water for five minutes, and then let cool. Season with salt, pepper, and lime juice to taste.
A teaspoon of drumstick-leaf juice mixed with honey and coconut water will help to prevent digestive problems such as diarrhea, dysentery, colitis, jaundice, and cholera. It is also good for treating urinary disorders such as excessive urination. Fresh drumstick-leaf juice can be mixed with lime juice to help prevent acne, pimples, and blackheads.
This little-known vegetable has the potential to improve nutrition and boost food security.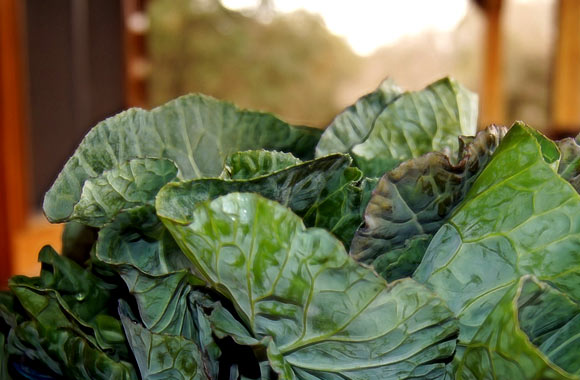 Collards Benefits
Collards green is something you find in a menu that is geared toward Southern dishes. Collard green is a green leafy plant that is part of the "green" family and is packed with loads of disease-fighting beta-carotene. They have very few calories, in fact, in one cup of collard green, there are only fifty calories. It helps to give the stomach a full feeling with the fiber to make the person regular in the bowel movement department.
It originated in Eastern Europe and the Asia Minor region. This plant grows up to three to four feet in height with dark green leaves in the form of rosette fashion around an upright, stocky, main stem. There are six types of collard green that are grown around the world depending on the soil, temperature, and climate. The six types are known as blue max, Georgia, Vates, champion, flash, and heavy crop.
Collard green is an important non-dairy source of calcium that is absorbed into the system, almost just as well as the calcium from a glass of whole white milk. By strengthening the body's bones, calcium prevents the threat of osteoporosis.
They are a good source of Vitamin A which helps to protect against such diseases as heart disease, cataracts, and any other disease that is associated with the aging process through its antioxidant properties. The antioxidant helps to keep the immune system strong and functioning properly. Vitamin A is essential to the body's vision, reproduction, and cell development health.
They are a good source of protein which provides your body with an energy source and keeps the muscle strong.
Collard greens are a rich source of dietary fiber which supports a healthy digestive system. The regular consumption of dietary fiber supports a healthy digestive system. It also reduces the risk of cardiovascular diseases and helps to lower the "LDL" bad cholesterol in the body system. It helps to absorb nutrients and provides the body's stomach with a full, satisfying feeling. Dietary fiber also helps to prevent blood sugar from spiking after the person gets done eating.
Collards green are also a rich source of Vitamin C which is a powerful natural antioxidant that offers the body protection against free radical injury and the symptoms of the flu.
It is a rich source of Vitamin K which helps the body to protect itself against the dreaded disease called Alzheimer Disease. Vitamin K helps to increase bone mass by promoting osteotropic activity in the body's bones.
The recipe I want to share with you is called Kicking Collard Greens and I have personally tried this recipe which I considered to be very good.
Heat one tablespoon of olive oil over medium heat and add three slices of bacon, cook until crispy. Remove the bacon from heat, crumble it, and return it to the pan. Add one large onion and cook until tender which would be about five minutes. Add two minced cloves of garlic and cook just until fragrant. Then add one pound of fresh collard green and cut it into two inches pieces. Fry until the collard green wilt.
Pour in three cups of chicken broth and season to taste with salt, pepper, and red pepper flakes. Reduce heat to low, cover, and simmer for about forty-five minutes or until the collard's green is tender.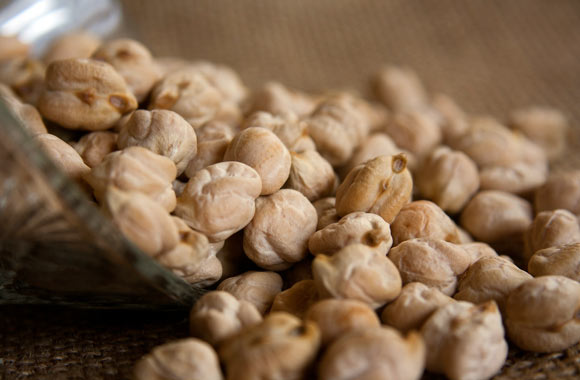 Chickpeas Benefits
Chickpeas are plants that grow anywhere from eight to twenty inches tall and have small feathery leaves on either side of the stem. This plant is a type of pulse with one seed pot growing on the stem and containing two to three peas. Growing on the chickpea plant is a white flower with blue, pink, or violet veins running through it.
This plant needs temperate tropical weather, but it also needs at least sixteen inches of rain. Chickpeas are the earliest cultivated vegetable known to man at this time. Chickpeas are also known as garbanzo beans and are the staple food of many Middle Eastern and South Asian cultures.
There are two types of chickpeas and the first one is the Desi type. It has a small, darker seed with a rough coat and is cultivated mostly in Ethiopia and Mexico. The Desi type is also known as the Bengel gram or Kala chana.
Another type of chickpeas is the Kabuli and this type has lighter, colored, larger, seeds with a smoother coat than the first type and is cultivated in Southern Europe, Northern Africa, Afghanistan, Pakistan, and Chile.
There are several ways to make chickpeas and some of them are as followed: eaten cold in salads, cooked in stews, and ground into a flour called "gram flour". With this flour, a cook can ground the flour and roll them into balls and fry them up as falafel or stir it into the batter and bake into balls and fry up as Farinata.
They are a great source of the following vitamins and minerals: fiber, protein, folic acid, iron, copper, zinc, and magnesium.
Chickpeas are a very good source of dietary fiber which is important to the body in the removal of cholesterol and regular consumption of chickpeas has been linked to the lowering of "LDL" or other words bad cholesterol. Dietary fiber helps to improve the absorption of nutrients and provides the person eating the chickpeas a full feeling. The fiber also helps to keep the person regular. It also helps to control and balance blood glucose levels. Dietary fiber helps to keep the blood glucose normal and avoid the blood sugar spikes that the person eating the chickpeas would have gotten.
Iron helps to move the oxygen throughout the body's system and it is required to produce energy for the daily run of the person's life. Also, iron is needed for the proper function of the human body's system as a whole.
The recipe that I want to share with you today is Roasted Chickpea. First, preheat your oven to 425 degrees, and with one can of chickpeas, drained and blotted dry with a paper towel. Put the chickpeas into a bowl and mix them with two tablespoons of olive oil. Season them to taste with salt, pepper, garlic salt, and Cheyenne pepper.
Spread them on a baking sheet and bake them for thirty to forty minutes, until they are browned and crunchy. Watch them for the last few minutes to avoid burning them.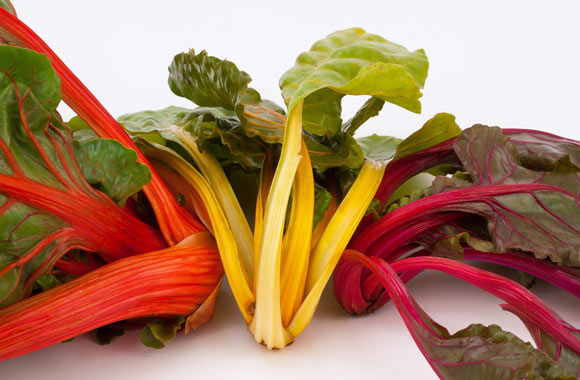 Chard Benefits
Chard is a green leafy vegetable that is usually cooked in Mediterranean cooking. Usually, the leaves are green, but the stalks can vary in color. Chard is usually used for the nutritious value that is in the leaves, but the roots are just as nutritious. It is considered to be one of the healthiest vegetables and everyone should include them in their diet.
Chard has a lot of different vitamins and minerals in this vegetable. In this article, I will give you a few examples of what vitamins and minerals are in this vegetable. Here is the list of the ingredients that are in chard: Vitamin C, magnesium, manganese, potassium, iron Vitamin E, fiber, copper, choline ll, calcium, tryptophan, Vitamin B, protein, phosphorus, Vitamin B, folate, zinc, biotin, Vitamin B3, and the calories that are in chard is thirty-five.
Chard is a rich source of both fiber and protein. Fiber and protein-rich foods are excellent ways to help stabilize blood sugar levels since they help the speed of the digestion system. They help to move the food right along through our digestion tract.
Chard is a rich source of Vitamins C, Vitamin E, beta-carotene zinc, and manganese. These conventional antioxidants help to reduce oxidative stress and diseases related to chronic, unwanted oxidative stress.
The phytonutrient antioxidants range from beta-carotene, lutein, and zeaxanthin to flavonoids like quercetin and kaempferol. These phytonutrient antioxidants act as anti-inflammatory agents that help to lower the risk of chronic, unwanted inflammation by altering the activity of pro-inflammatory enzymes. Also, they help prevent the production of pro-inflammatory messaging molecules.
A good supply of calcium, magnesium, and Vitamin K is provided by chard and the amounts of each of these are provided by six to eight times the amount required for our daily intake. Calcium is good for our bones and teeth.
Vitamin K1 is also good for our bones and teeth, although calcium gets mentioned more than Vitamin K1 in this part. This vitamin helps to prevent excessive activation of osteoblasts and osteoclasts in cells that break down the bones in our bodies.
Good bacteria in our intestines help to convert Vitamin K1 into Vitamin K2 and activate osteocalcin, the major non-collagen protein in our bones. Osteocalcin helps to hold the calcium molecules inside the bones where they are needed.
This recipe is for Sauteed Swiss Chard with Parmesan Cheese. First, melt two tablespoons of butter and two tablespoons of olive oil in a large skillet over medium heat. Stir in one tablespoon of minced garlic and one of a small diced red onion, and cook for thirty seconds until fragrance.
Add one bunch of Swiss chard that is the stems and middle rib cut out and chopped together. The leaves are to be chopped and separated from the stem mixture. Add one-half cup of dry white wine and simmer until the steam begins to soften it, about five minutes. Stir in the chard leaves and cook until the leaves are wilted.
Stir in one tablespoon of lemon juice and two tablespoons of freshly grated Parmesan cheese. Use a little salt, to taste.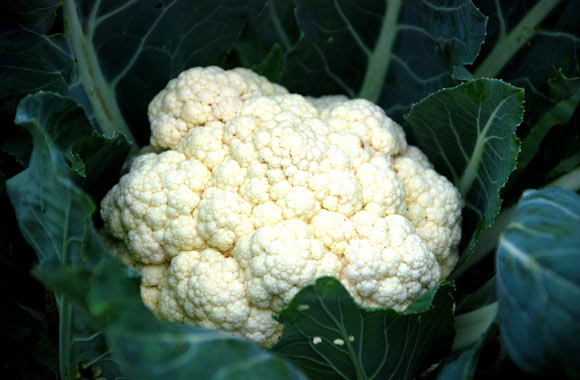 Cauliflower Benefits
Cauliflower is white and the leaves are green. They can be grown inside in a container and taken outside to re-plant or grown in a garden in the sun. Some of the people that I know have described cauliflower as looking like a cloud that is floating by. I like cauliflower and broccoli mixed with Cheddar cheese poured over them.
This vegetable has many health benefits and they are vitamin C, Vitamin K, folate, and choline. Vitamin B6, potassium, fiber, manganese, molybdenum, Vitamin B5, tryptophan, phosphorus, protein, magnesium, vitamin B, iron, and the calories in cauliflower are twenty-six.
Cauliflower is packed with Vitamin C and manganese. They are powerful antioxidants and cauliflower can give you fifty-five mg of Vitamin C. Eating cauliflower in your diet will help to protect you from free radical damage and reduce your risk for diseases caused by oxidative stress such as heart disease and cancer.
This vegetable contains high amounts of Vitamin K and Omega-3 fatty acids. They will help to decrease the risk of inflammation. One cup of boiled cauliflower contains about eleven micrograms of Vitamin K and 0.21 grams of Omega-3 fatty acids. Eating cauliflower regularly can help to prevent these illnesses: arthritis, obesity, diabetes, Mellitus, inflammatory bowel disease, and ulcerative colitis.
Eating cauliflower regularly, this vegetable will help you to prevent heart diseases and cerebrovascular diseases. Cauliflower is full of antioxidants and anti-inflammatory properties that help to prevent those two illnesses.
One cup of boiled cauliflower delivers 3.35 grams of dietary fiber and this fiber helps to clean out the body's digestive system. Cauliflower helps the digestive system get rid of unnecessary particles. Another important about cauliflower is that it has a protective substance called glucoraphanin, which has a protective effect on your body's stomach lining.
Cauliflower has been linked to preventing certain types of cancer and those types of cancer are bladder cancer, breast cancer, colon cancer, prostate cancer, and ovarian cancer. This works because cauliflower provides special nutrient support for three of the body's systems and they are the body's detox system, antioxidant system, and the body's inflammatory system.
This vegetable is an excellent source of Vitamin C and manganese. It helps to lower our cancer risk by helping us avoid chronic and unwanted oxidative stress.
One of my favorite cauliflower recipes is Cauliflower Cheese with Dijon Mustard. Place one head of cauliflower florets in a large glass bowl and cover the top of the bowl with a clear plastic wrap. Poke a few holes in the top of the plastic wrap and put the bowl in the microwave. Cook in the microwave for five to seven minutes or until tender.
Stir in a smaller bowl, one hundred ml of mayonnaise, and four tablespoons of Dijon Mustard. Spread over the top of the cauliflower and sprinkle one hundred grams of Cheddar Cheese over the whole thing. Put back in the microwave and cook for about two minutes until the cheese is melted.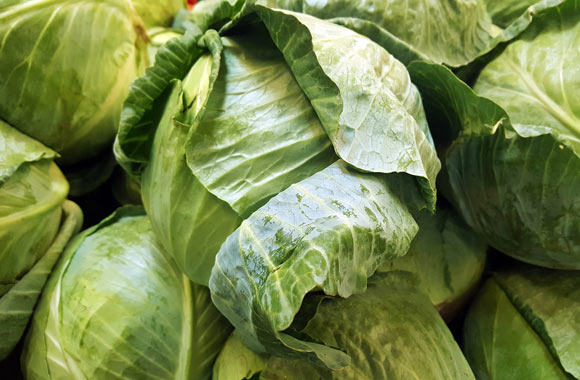 Cabbage Benefits
More than four hundred and seventy-five studies have been done on this vegetable and its health benefits. Most of the studies have been in the field of cancer prevention. Cabbage helps to prevent cancer through three different nutrients and its richness, which is found in this vegetable that is loved by mostly everyone.
This vegetable is round in shape and has many different leaf layers. Cabbage is related to the kale, broccoli, collards, and Brussels sprouts family. The inner leaves of the cabbage will appear lighter in color since they are hidden from the sun.
There are three types of cabbage and they are green, red, and Savoy. Bok Choy is also considered part of the cabbage family and another name for Bok Choy is Chinese white cabbage.
There are many health benefits of cabbage that I will start talking about Vitamin C. One cup of Vitamin C has over half of the daily recommended amount and Vitamin C is an antioxidant that protects against the cell-damaging effects of oxidation from free radicals.
There is one certain type of cabbage that is called "Red Cabbage" and that cabbage protects the brain cells from being damaged by Alzheimer's disease.
Cabbage helps to lower the cholesterol in the body by preventing the liver from secreting an enzyme that helps to carry cholesterol throughout the body.
Cabbage juice is another way to enjoy this delicious vegetable and cabbage juice helps heal stomach ulcers. More studies are being done on the health benefits directed at the digestive system and stomach tract.
Cabbage is an important thing in providing the cardiovascular system with valuable support in the form of cholesterol reduction. Our liver uses cholesterol as a basic building block to produce bile acid and bile acids are important molecules that aid in the digestion and absorption of fat. Molecules are stored in the fluid form in the gallbladder and when we eat a meal that is high in fat, the molecules are released into the intestine where they help to get the fat ready for interaction with enzymes and they are absorbed up into the body.
Cabbage has fiber-related nutrients that will bind together with some of the bile acids in the intestine and the fat will stay inside the intestine. Then the fat will pass out of the body in the form of a bowel movement.
My favorite recipe for cabbage would be plain and simple cabbage coleslaw. Put three cups of green shredded cabbage, two shredded carrots, one julienne red pepper, two thinly sliced scallions, and one-half of an onion (chopped up finely). Mix with one-fourth cup of peanut oil, one tablespoon of sesame oil, two tablespoons of lime juice, and two tablespoons of sugar. Stir until the ingredients are all dissolved into the cabbage. Salt and pepper to taste.
I also love corned beef and cabbage on St Patrick's Day. There are many ways to eat this delicious vegetable and with its many health benefits, it is a bonus to anyone's diet.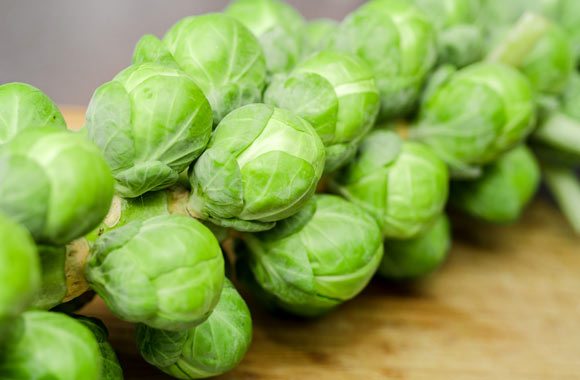 Brussels Sprouts Benefits
Brussels sprouts are not one of my favorites, but I will eat them. My aunt gave me the enclosed recipe and I hope everyone enjoys trying Brussels Sprout Casserole. She brings them to the family picnic and by the time to gets home, her dish is empty.
Researchers assume that Brussels sprouts were first grown in Belgium and now in the present time, Brussels sprouts are seen in most gardens in the United States. Brussels sprouts are part of the disease-fighting cabbage family.
There are a lot of vitamins and minerals in Brussels sprouts and they are the following list: Vitamin K, Vitamin C, manganese, folate, fiber, Vitamin A, potassium, Vitamin B6, tryptophan, Vitamin B1, iron, phosphorous, protein, molybdenum, magnesium, Vitamin B2, choline, Vitamin E, Omega 3 fats, calcium, and Vitamin B3. In the following article, I will show you some of the things that these vitamins and minerals do for the body.
When making Brussels sprouts, steam them and enjoy the cholesterol-lowering benefits that they have. The fiber in Brussels sprouts does a better job binding together with the bile acids in your digestive tracks. When this binding process takes place, it is easier for the bile acid to be excreted and the result is a lowering of cholesterol levels. A single serving of Brussels sprouts is usually one cup, the fiber measures three to five grams.
Brussels sprouts block the activity of sulphotransferase enzymes that can be detrimental to the health and stability of DNA within the white blood cells.
Brussels sprouts have a rich source of antioxidants in them and those antioxidants are Vitamin C, Vitamin E, and Vitamin A. The mineral manganese is also in Brussels sprouts and there is about three flavonoid antioxidants present also. Those antioxidants are isorhamnetin, quercetin, and kaempferol. They protect against oxidative stress on the body's cells.
Also, present in Brussels sprout are glucosinolates and their detox-activating isothiocyanates are to fight against and prevent bladder cancer, breast cancer, colon cancer, lung cancer, prostate cancer, and ovarian cancer.
Vitamin K is present in Brussels sprouts and vitamin K promotes healthy bones, prevents calcification of the body's tissues, and is needed for proper brain and nerve function. Vitamin K also serves as an antioxidant and anti-inflammatory agent.
One cup of Brussels sprouts does a lot of things for the body, such as aids in digestion, preventing constipation, maintaining low blood sugar, and helping against overeating.
The following is the recipe for Brussels Sprout Casserole and before you tell the kids what it is, let them try it. They will find out how delicious it is and you will secretly know they are eating their vitamins.
Trim one pound of Brussels sprouts by cutting them in half. Combine the Brussels sprouts and one-half pound of baby carrots in a medium pan. Cover the mixture with cold water and bring to a boil over high heat.
Reduce the heat and let simmer for eight minutes or until they are tender. Drain the water off.
Melt three tablespoons of butter in a pan over medium heat and stir in two tablespoons of honey mustard, one-half teaspoon of salt, and one-half teaspoon of pepper. Put the vegetable mixture into this pan and toss to coat with the sauce.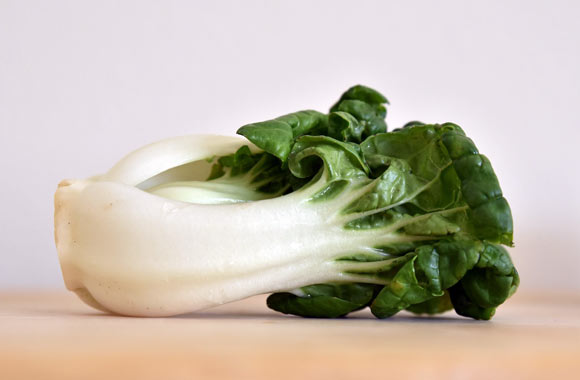 Bok Choy Benefits
Bok Choy is known by many different names such as Chinese White Cabbage, Pe-tsai, Pak Choi, and White Celery Mustard. The scientific name for Bok Choy is Brassica campestris L.
Bok Choy is a small plant that grows straight up from the ground with smooth white romaine lettuce-like stalks that spread in the end to fine, glossy green oval or round leaves. This plant is considered an adult when it measures about twelve to eighteen inches in length. This vegetable is popular in China, the Philippines, Vietnam, and other oriental regions. Some people say that bok choy has a mild flavor with a sweet taste afterward.
Bok Choy is a low-calorie food and is popular in stews, soups, stir-fries, and wonton soup. It also promotes weight loss and is low in carbohydrates.
This vegetable is a rich source of many vital phytonutrients, vitamins, minerals, and antioxidants as shown below. One hundred grams of bok choy provides just thirteen calories.
This vegetable is high in antioxidants and helps to prevent many types of cancer. Lung cancer, colon cancer, prostate cancer, and endometrial cancer seem to be prevented by eating this food. One reason that cancer may be prevented is that Bok Choy has glucosinolates, which are converted into isothiocyanates in our bodies. These compounds are active fighters in fighting cancer. Glucosinolates also are good for the immune system as well as fighting against cancer.
This vegetable has helped the heart fight against some illnesses that will come against the heart.
Other things that bok choy is known to have in it is Vitamin C, folic acid, potassium, Vitamin A, beta-carotene, calcium, dietary fiber, iron, Vitamin K, and Vitamin B6. Bête-carotene is high in bok choy and beta-carotene is known to fight against the risk of cataracts. Some studies have shown that bok choy supports the role of carotenoids in reducing macular degeneration.
Vitamin K has an important role in bone metabolism by promoting osteotropic activity in our body's bone cells. Enough Vitamin K makes our bodies' bones healthier, and stronger and delays osteoporosis.
Bok Choy is known to aid in the digestion system and help it to function properly. Regular consumption of this vegetable helps the body develop resistance against infectious agents and scavenge harmful, pro-inflammatory free radicals.
Found this recipe and I thought other people would like to try it. Take one medium head of bok choy and mix it with four sliced green onions and then chill in the refrigerator.
Break up one package of uncooked ramen noodles and combine with a one-half cup of slivered almonds and two tablespoons of toasted almonds.
Before serving, combine the bok choy mixture and the ramen noodles mixture. Toss the salad and serve with a dressing coating it. The dressing is one-fourth cup of virgin olive oil, two tablespoons of lemon juice, and one tablespoon of tamari.
I read some of the reviews for this bok choy salad and everyone agreed that it was delicious.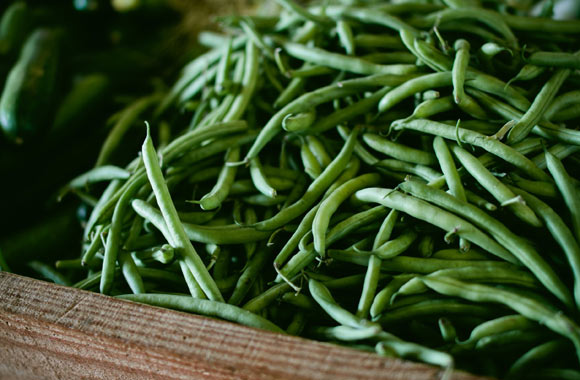 Bean Benefits
There are many health benefits of beans and if you can get past the side effects of eating them. They will help your body along terrific and you will even be glad that you ate them.
First, let's talk about the side effect of beans which is the gas coming later. One way to lose that side effect is to eat dry beans and rinse them thoroughly. I read that if you rinse them thoroughly, soak them overnight, and once again rinse them, the problem should be taken care of.
The first health benefit I want to talk about is the protein that beans gave a person. In one cup of beans, there are forty grams of protein and a person's daily intake of protein depends on many things, such as age, weight, height, and activity level. I followed a standard method how to figuring out how much protein a person should eat and I found out that a person weighing 150 should eat 55 grams.
Another benefit of beans is the fiber that is contained in them. One cup of black beans has more than 115% of your daily intake of fiber. The fiber in the beans aids in digestion and is an important factor in fat burning. Another thing to remember about the fiber count being high is that it helps to prevent our blood sugar levels from rising too rapidly after a meal and this makes beans an important factor to include in a diet for diabetics, insulin resistance, or hypoglycemia.
The soluble fiber in beans helps reduce the risk of heart attacks and heart disease. The common beans give help with heart health through the large amounts of antioxidants, folic acid, Vitamin B6, and magnesium. Beans are also a natural source of phytochemicals. Black beans have antioxidant properties that can reduce the risk of certain types of cancer and beans are the most successful in preventing colon cancer.
By eating a single serving of beans, the person is getting help to fight many illnesses and lower their cholesterol. Beans are a rich source of cholesterol lower fiber and have many antioxidant properties. Beans have the power to satisfy our appetite while burning the fat in our bodies.
Beans also have a large amount of thiamin, folate, Vitamin B6, and niacin. Also, the person will get a lot of nutrients when they start to eat beans and the nutrients are calcium, iron, magnesium, potassium, phosphorus, zinc, and manganese.
I found a good recipe for chill while doing this reading. The cook should combine black beans, pinto beans, and kidney beans in a pan with the meat they want in it. Then gradually add crushed tomatoes, chili powder, garlic, and onions, flavored to taste.
After the chill is hot and ready to eat, then serve with cheese and more onion sprinkled on top of it. You could eat the beans cold right out of the can or try this yummy recipe on a cold night.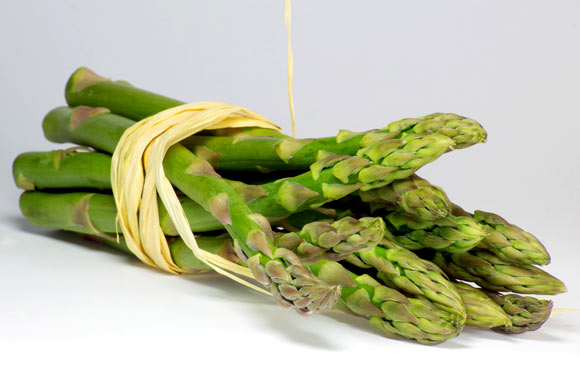 Asparagus Benefits
Asparagus is first seen in California as early as February, but the usual growing season is April through May. In some areas, the growing period goes as late as June. It is first seen as it pokes its head through the dirt and grows as tall as six to eight inches tall in springtime. Asparagus can be grown in small areas as well as in a big garden plot. Asparagus is part of the lily family. It is delicious to eat with butter melted over it and some cheese sprinkles on top of it.
It has a long history of use in India and other parts of Asia as a botanical medicine. Many medicinal qualities have been associated with phytonutrients present in the roots of the plant. One type of phytonutrient is called saponin and lately, saponins have been discovered in the leaves of the plant as well as the roots. Asparagus is also known for being a delicacy from ancient times.
As a detox for the body, asparagus has 288 milligrams of potassium per cup, and potassium is known to reduce belly fat. Asparagus also contains 3 grams of fiber which is known to clean the digestive system.
Because asparagus is high in potassium, Vitamin A, and folate, it is considered to fight against the aging process. Asparagus is high in glutathione, which is an amino acid compound with potent antioxidant properties. Glutathione protects body cells from bad toxins such as free radicals. Vitamin C, Vitamin A, zinc, manganese, and selenium, the glutathione that is found in asparagus fights against the free radicals that cause aging.
Asparagus fights against cancer because it is high in folate, which is an important key to fighting the war against cancer. Being high in folate also helps to fight against heart disease and prevent birth defects. Folate is important in the fight against bladder, breast, colon, and lung, prostate, ovarian, and other cancer. Folate regulates the amino acid homocysteine and folate is important for the proper cellular division. Asparagus is high in folate and helps prevent birth defects such as spina bifida.
Preventing osteoporosis and osteoarthritis, asparagus is rich in Vitamin K which aids in bone formation and repair. Vitamin K is necessary for the synthesis of osteocalcin and osteocalcin is the protein in bone tissue in which calcium crystallizes.
Asparagus is also known to reduce pain and inflammation. It contains many anti-inflammatory nutrients, such as asparagus saponins and the flavonoids quercetin, rutin, kaempferol, and isorhamnetin. They all help to fight against arthritis, asthma, and autoimmune disease.
B Vitamins such as choline, biotin, and pantothenic acid help our blood sugar levels by metabolizing sugar and starches. Vitamin C helps to lower blood pressure, aids a healthy immune system, and is resistant to age-related ocular diseases such as cataracts and macular degeneration.
Asparagus is also known for its diuretic property and has been used to treat swelling, arthritis, rheumatism, and PMS-related water retention. Asparagus helps the body get rid of the excess water it has retention.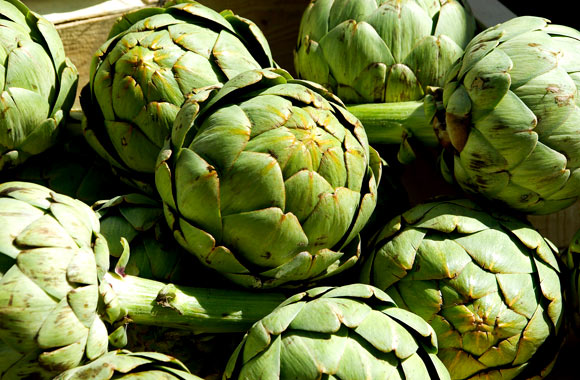 Artichoke Benefits
Artichokes are also known as Cynara Scolymus and are part of the thistle family. Egyptians loved eating it because of the health and diet benefits. Plinius described it as food for the rich because the rich loved to dine on rich, fatty food and wine that would lead to many health problems with the liver. Artichokes are used for the liver, gallbladder, and bladder by cleaning the blood. They help the liver function properly by lowering blood cholesterol. Artichokes can help the liver's ability to reproduction its cells. The leaves contain many of the artichoke's powerful health benefits.
There are many ways to serve artichokes. First, you can cook them whole, sliced lengthwise, halved, quartered, or chopped. You can also pre-cook them in a little water or broth and then add them to rice dishes, potato dishes, salads, or simply to top a pizza. They can be fried, steamed, boiled, stuffed, chopped with other ingredients for a filling for tomatoes, and served with sauces.
Also, chop the hearts of the artichokes very fine and use them in vinaigrettes, mayonnaise, mixed with cooked eggs, grate them with cheese, or use them in omelets. Or another way is to use them in quiche, pasta dishes, or risotto dishes. They also can be used in dips, salsa, and fresh for some types of sandwiches.
Artichokes have a lot of antioxidant value and help to prevent some types of cancer as well as heart diseases. Helping the body get rid of the excess bad cholesterol and assisting in balancing cholesterol levels that help those with high cholesterol is another reason artichokes are good for the heart. Some of the powerful antioxidants in artichokes are Quercetin, Rutin, Anthocyanins, Cyrarin, Luteolin, and Silymarin.
They help deal with diabetes by balancing the blood glucose levels in the body. Artichokes have natural properties that help the body get rid of bad toxins and assist the liver in its vital operations. Artichokes are good for the liver and help the digestive system by increasing the bile flow. Sometimes, doctors suggested to patients add artichokes to their diet if they are suffering from irritable bowel syndrome.
Artichokes have been used in the past for many different things and one thing the past used them for was to soothe stomach problems. One reason that artichokes help with digestive problems is that it helps to stimulate the gallbladder according to some scientist.
By reducing cholesterol by inhibiting HMG-CoA reductase, artichokes help to raise good cholesterol and lower the bad cholesterol in our bodies.
They are a rich source of potassium which helps deal with the excess sodium in the body and artichokes are good as a hangover treatment.
One large artichoke contains a quarter of the recommended daily intake of fiber and one medium artichoke has more fiber in it than a cup of prunes a day does.
Here are some more facts that I found: supports the treatment of hepatitis, improvises gall secretions, slightly lower blood sugar, improves the appetite and digestion, helps the body get rid of excess water, and it may be good to get rid of some migraine conditions.